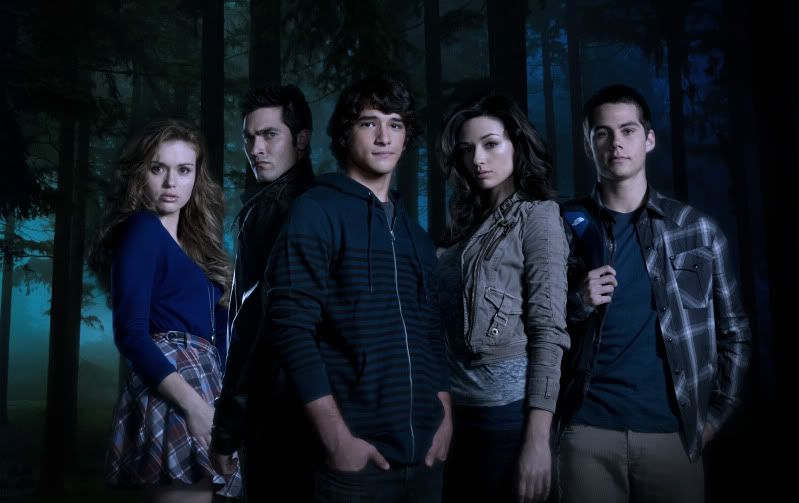 It's June and with that comes time to WOLF OUT, making the
Paranormal Pick of the Week
a howling good time:
Teen Wolf Season 2 Premiere
Monday June 4, 2012 at 8PM - 10PM ET on
Much Music

First 2 episodes of Season 2!
The season starts off with
2 back-to-back episodes
, so make sure to lock your eyes on screen (or program DVRs, etc) for 2 hours of Teen Wolf Goodness.
It's a little odd that it still says premiere, when it was also on last night (Sunday June 3, 2012) with a season-one reminder run down which was really cool. I wish they had it online at the site, but no luck finding it there so far for me. But, you can always
watch Season one online on Much Music,
or read
Hexed's Season One Run Downs
(see list below or
read just the finale one
for all the end-of-season-one-ness here).
I really enjoy Teen Wolf and it's a fun summer show full of mayhem and mystery. I can't wait to chat through it with Suzie just like we did last year! If you want to re-live those moments, check out our archive below
.


Hexed: Sisterhood of the Supernatural on Teen Wolf: Season 1
Also Awesome:
Saving Hope
premieres on Thursday June 7, 2012 at 9pm ET on
CTV
here in Canada and will be show in tandem on NBC in the States. Although the strength of the paranormal connection on this one isn't clear quite just yet, it is classified as a
supernatural and medical drama
, so we do see that there are possibilities for this one. The Canadian series stars Erica Durance (Lois on Smallville), Michael Shanks (Stargate SG-1) and Daniel Gillies (Elijah on Vampire Diaries).
Here's the synopsis of the series premiere episode: "Charlie Harris, the charismatic Chief of Surgery of Toronto's Hope-Zion Hospital, ends up in a coma, leaving the hospital in chaos – and his fiancée and fellow surgeon, Alex Reid, in a state of shock. Along with newly-arrived star surgeon, Joel Goran, Alex races to save Harris' life. As the action unfolds, comatose Dr. Harris explores the hospital halls in "spirit" form, not sure if he's a ghost or a figment of his own imagination. Reid, along with her fellow doctors, press on to save his life and those of their other patients, as they deal with the complicated and courageous decisions that are made in their daily struggle to keep hope alive."
Yep, I'm curious! See more about the
Saving Hope at the CTV Website
and Check them out on
Twitter at @SavingHopeTV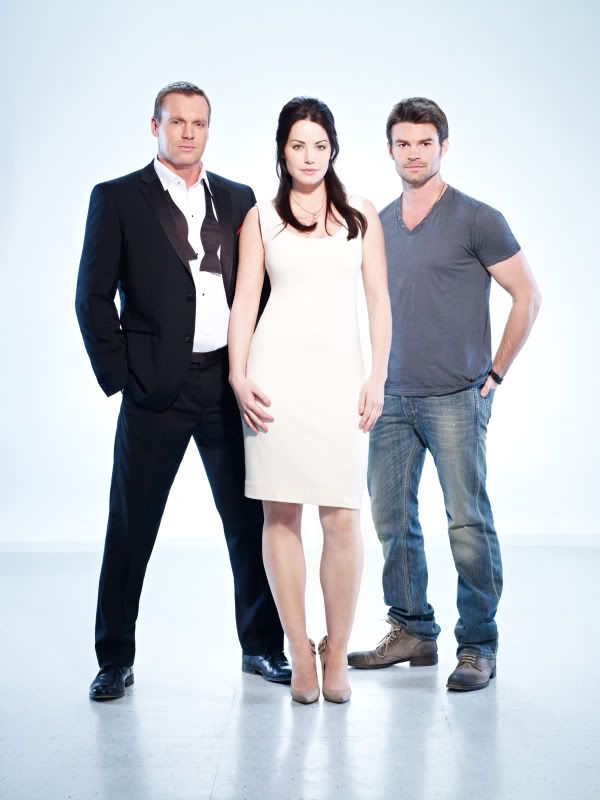 Saving Hope's Cast: Michael Shanks, Erica Durance & Daniel Gillies (L-R)
as Dr. Charles "Charlie" Harris, Dr. Alex Reid & Dr. Joel Goran