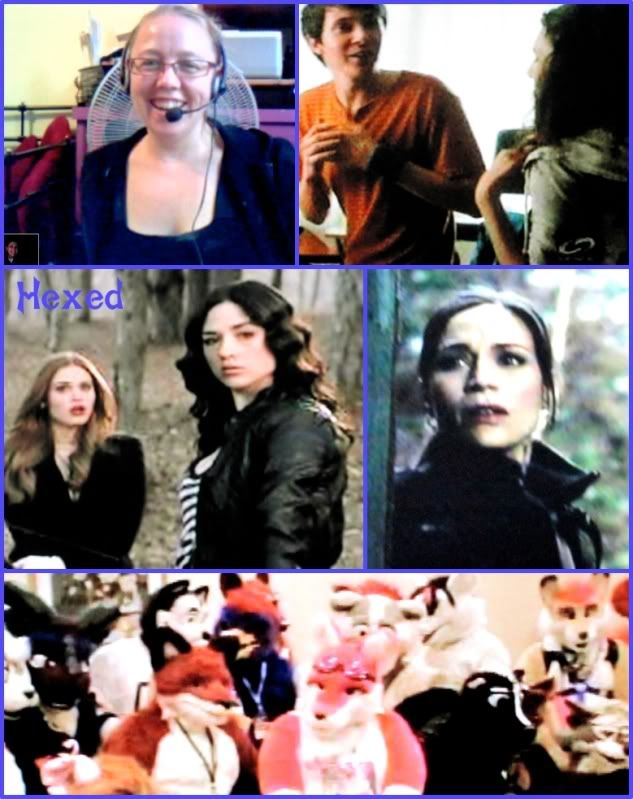 Suzie and Shannon are back from our 1 week hiatus due to lightning (yes, lightning) but we are back as the elements can't hold us down! Our return lands us with 2 weeks of TV to talk about over 2 hours and in that time we chat about a total of 10 episodes of TV from Haven, Teen Wolf, Alphas and Fanboy Confessional. We also have lots of news to discuss including the exciting Gemini Award Nominations announcement for which many of the shows we talk about here on Hexed are up for awards.
As always, we talk about the shows in depth so we recommend you watch them first and then listen. Also, sadly the audio quality has some issues here & there - I guess Shannon's computer wasn't all that happy about a 2+ hour podcast! We'll be back next week to chat new episodes of Haven, Teen Wolf & Alphas.
Be sure to drop by our
Facebook Fan Page
- we are just a few likes away from 200!
Subscribe to Hexed via
or
iTunes
.
Show Notes


Gemini Nominations Shannon's Take & Entire list of Nominations




Lost Girl will be at Fan Expo - in fact the entire cast of Anna Silk, Kris Holden-Ried, Zoie Palmer, Ksenia Solo, Rick Howland and KC Collins will all be appearing for a Q&A Panel session with fans, as well as an autograph signing and photo opportunity!




China admits it can not levitate


Fact or Faked: Paranormal Files season 2.5 will returns to SyFy in October for the '31 Days of Halloween' on Syfy. Plus, a team change with the team welcoming, Lanisha Cole in the photographer position. We'l miss you Chi-Lan Lieu!


We mention the Fact or Faked: Paranormal Files Facebook Fanpage


Lanisha Cole, the new Fact or Faked Team Member on Twitter.


Teen Wolf at Comiccon with a 'first look at end of season'


Shannon mentions her Mega-List


Shannon mentions the film Comic-Con: Episode IV – A Fan's Hope will have it's World Premiere at TIFF 2011


We also mention the films New Waterford Girl, The Wild Hunt, Superheroes, Darkon & Role Models.


We mention that Michael McNamara and Fanboy Confessional team were nominated for 3 Gemini's for the documentary

Acquainted With the Night

- Congratulations!


We mention our interview with Fanboy Confessional directed Michael McNamara, which you can listen to here.


Listener Feedback this week if from Kevin Bachelder from Tuning into SciFi TV . Thanks Kevin!!
Time Coding
0:00 - 1:30 Intro
1:30 - 19:15 News
19:15 - 44:05 Haven: S2 Ep2 & 3 - Fear and Loathing & Love Machine
44:05 - 1:07:07 Teen Wolf: S1 Ep 9 & 10 - Wolf's Bane & Co-Captain
1:07:07 - 1:23:20 Alphas: S1 Ep3 & 4 - Anger Management & Rosetta
1:23:20 - 1:26:10 Listener Feedback
1:26:10 - 1:59:00 Fanboy Confessional: Horror, Real Life Superheroes, LARPing & Furries
1:59:00 - 2:06:19 Possible Poll Discussion & Outro
Poll Results: Are You Watching Alphas?
40% - Yes! Loving It!
20% - Yes! It's okay so far
20% - Still Deciding
20% - Not Watching
0% - Not Available to Me
Thanks for voting!
Hexed: Sisterhood of the Supernatural
All Supernatural TV. All the Time.
Hexedpodcast.blogspot.com