Happy Holidays to our Hexed Listeners and Readers! I know we are at a quiet time for new episodes of our shows, but the drought is about to end with a fae-tas-tic season premiere this Sunday. That's right, Lost Girl is back in action for season 3 and Bo, Kenzi, Dyson and Fae from all over will be causing trouble all for our enjoyment.
As Suzie and I have been
watching and chatting about Lost Girl from the very first episode
, and have podcast all through season 1 and 2 it's a shoe in for this weeks
Paranormal Pick of the Week
:
Lost Girl Season 3 Premiere
Sunday January 6, 2013 at 9pm ET/PT on
Showcase
PLUS:
Lost Girl ConFAEdential
airs on Sunday January 6, 2013 at 8pm ET/PT on
Showcase
, it's a catch up special that will "get up close and personal with the cast as they discuss the on and off camera antics of the past two seasons." Sounds pretty awesome!
See more details on
Lost Girl Season 3 premiere and ConFAEDential
, but for the spoiler sensitive there is some casting details in there so you have been forewarned! Also be sure to check out the
Showcase YouTube channel
, as they've been sharing the awesome teaser and regular trailers for the show as well as for the
ConFAEDential special
.
If you need to catch up on Lost Girl, both
Season 1
and
Season 2
are now available on DVD.
Also Awesome:
Merlin Season 5 Premiere Saturday January 5, 2013 on Space. This is the fifth and final season of Merlin. If you need to get caught up on Merlin Space has you covered with The Complete Merlin-a-Thon all week long starting Wednesday January 2, 2013 with Season 1 and airing a season a day up until the Season 5 Premiere. I know I'll be turning in! Nothing says winter like the magic of Merlin!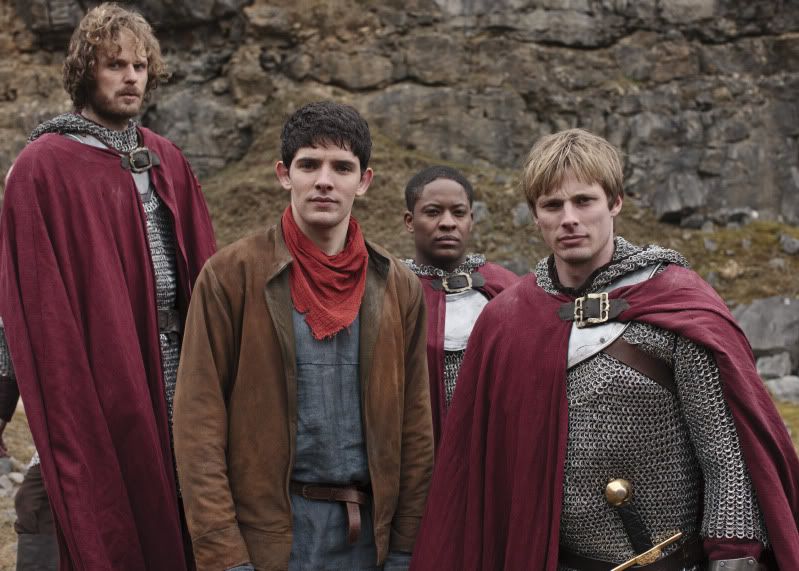 Image from Merlin Seasno 5 Episode 1 - "Arthur's Bane Part 1"
Premieres Saturday, Jan. 5 at 8 p.m. ET