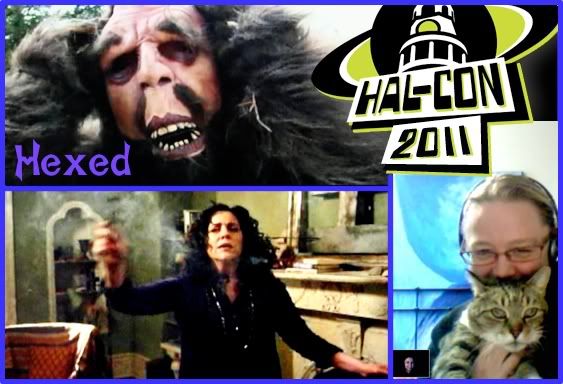 Suzie and Shannon chat up an enthusiastic storm this week on Hexed, chatting about the most recent episode of Being Human (North American) as well as another Season 1 episode of Fact or Faked: Paranormal Files. Also have tons of news to share and a forewarning to your electronics as Mercury is going retrograde soon. Enjoy!
Show Notes
0:00 – 1:00 - Introduction
1:00 – 27:20 - News
27:20 – 51:50 - Being Human, Episode 11 Going Dutch
51:50 – 1:21:20 - Fact or Faked: Paranormal files Season 1, Episode 9 Sasquatch Sprint/Alien Attacker
1:21:20 – 1:23:00 - What's on TV this week & what we'll be talking about next week
1:23:00 – 1:23:57 – Outro
Show Notes
American Ghost Hunters Film Screenings dates Aug 16 – Sept 14, 2011 with midnight screenings with Q&A's with cast!
Possible Hal Con guests include Ryan Robbins (Sanctuary), as well as Xander!
Fringe has been renewed for Season 4. YAY!
31 The Series, Supernatural thriller Web series starting March 31st which will show 31 episodes at 3:31am for 31 nights in a row. And Correction: 31 airs at 3:31 PM. I assumed it was AM because it was scary. My bad!
And watch your electronics as Mercury is in retrograde
Destination Truth Fan-ness Links (Thanks Amanda!)
or in
iTunes
.