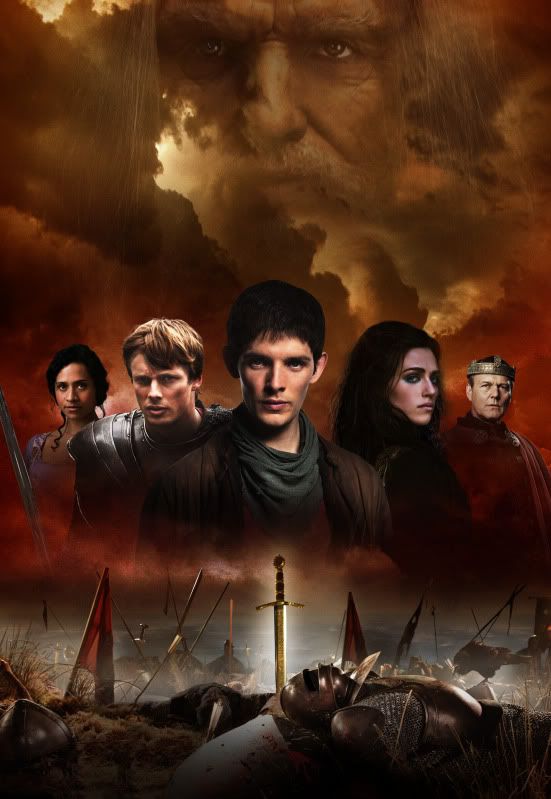 Image: L-R Angel Coulby as Gwen, Bradley James as Arthur, Colin Morgan as Merlin, Katie McGrath as Morgana and Anthony Head as Uther
I know we have lots of Merlin fans out there, and and season 4 has warmed it's way into our hearts this winter and it's been a very exciting season. We've lead into the finale with one half of a 2-parter and now it all comes down to the final episode of the season:
Merlin Season 4 Finale
Saturday March 31, 2012 at 8pm EST on
Space
I've been very impressed with the way the show feels so true to the Arthurian tales, but also brings smart surprizes along the way. I know I'll be watching to see how they wrap up Season 4!