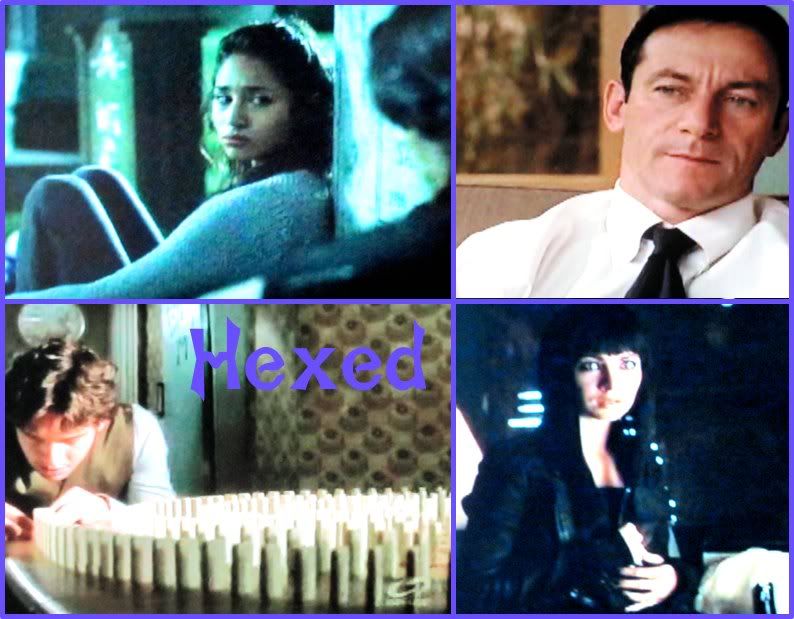 A quieter but full episodes of Hexed as we talk about our regular shows Lost Girl and Being Human (North American) as well as being floored by the first two episodes of Being Human UK Season 4 and even weigh in on the new but not yet certain if it's paranormal show Awake starring the lovely Jason Isaacs.
As next week is still a bit lighter we've decided to keep weighing in on Being Human UK as well as Awake. Plus vote in our Awake poll on what you think is happening -->>
0:00 - 1:54 Intro
1:54 - 11:51 Lost GirlS2 Ep 18 Fae-nted Love
11:51 - 24:45 Being Human (North American) S2 Ep 7 The Ties that Blind
24:45 - 45:00 Being Human UK S4Ep1 & 2 Eve or the War & Being Human 1955
45:00 - 58:00 Awake Pilot
58:00 - 1:00:25 Outro
Show Notes:
We mention finale dates for current seasons on Lost Girl (April 1, 2012) Vampire Diaries (May 10, 2012), Secret Circle (May 10, 2012), Supernatural (May 18, 2012) and I couldn't remember it at the time but Fringe is set to finale this season on May 11, 2012.
And return dates for our shows are Vampire Diaries (March 15, 2012), Secret Circle (March 15, 2012), Supernatural (March 16, 2012) and Fringe (March 23, 2012).
ALL DATES ARE SUBJECT TO CHANGE - especially because they are so far away, but these were what was listed at the time of recording.
Subscribe to Hexed via
or
iTunes
.
The Fine Print (spoiler notations)
We talk about the shows in depth, so please watch first and then listen. We don't look ahead or watch trailers, teasers, look at casting info, so any preditions and commentary are from our own minds.
For new US Lost Girl fans, we are watching and podcasting about Season 2 of Lost Girl. See our
Season 1 Lost Girl discussions here
.
For Being Human North American fans, we have a unique reverse-spoiler notation as we've seen the UK version of Being Human up to and including Season 4 (so far), so we may touch on characters and events from that series as well, so please watch it first if you want to be spoiler free.