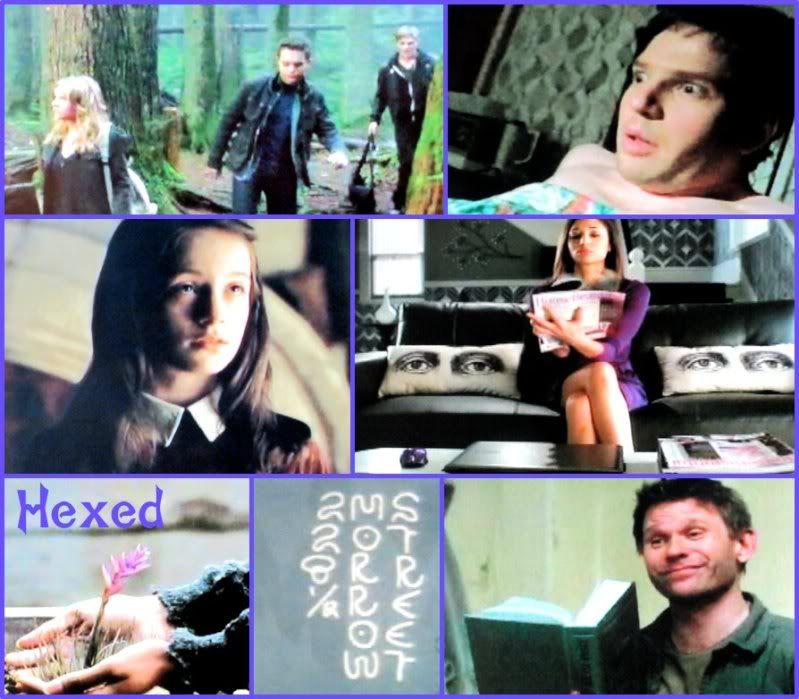 On this weeks episode of Hexed we talk about our regular shows including gearing up for the Season 2 finale of Lost Girl, Secret Circle, Vampire Diaries, Supernatural, the return of Fringe and Being Human North American & UK (which we are really starting to love!).
Editors note: Please excuse the cut & paste-y-ness as we had some tech challenges this week so we apologize if there is any repetition as we had to chat at 2 different times, but we still got this up on our regular night!
0:00 - 1:20 Intro and teaser!
1:20 - 11:50 Lost Girl S2 Ep 21 Into The Dark
11:50 - 19:10 Secret Circle S1 Ep 17 Curse
19:10 - 26:42 Vampire Diaries S3 Ep 17 Break on Through
26:42 - 32:28 Supernatural S7 Ep 17 The Born-Again Identity
32:28 - 38:32 Being Human (North American) S2 Ep 10 Dream Reaper
38:32 - 51:24 Being Human UK S4 Ep 5 Hold The Front Page
51:24 - 59:15 Fringe S4 Ep 15 A Short Story About Love
59:15 - 1:05:45 Total Tangent Land! Finales, final-ness of Dusk channel, Awake watching habits
1:05:45 - 1:07:50 Poll Results: What new shows have you stuck with?
1:07:50 - 1:09:39 Outro
Show Notes
Subscribe to Hexed via
or
iTunes
.
Hexed: Sisterhood of the Supernatural
All Supernatural TV. All the Time.
The Fine Print (spoiler notations)
We talk about the shows in depth, so please watch first and then listen. We don't look ahead or watch trailers, teasers, look at casting info, so any predictions and commentary are from our own minds.
For new US Lost Girl fans, we are watching and podcasting about Season 2 of Lost Girl. See our
Season 1 Lost Girl discussions here
.
For Being Human North American fans, we have a unique reverse-spoiler notation as we've seen the UK version of Being Human up to and including Season 3, so we may touch on characters and events from that series as well, so please watch it first if you want to be spoiler free!