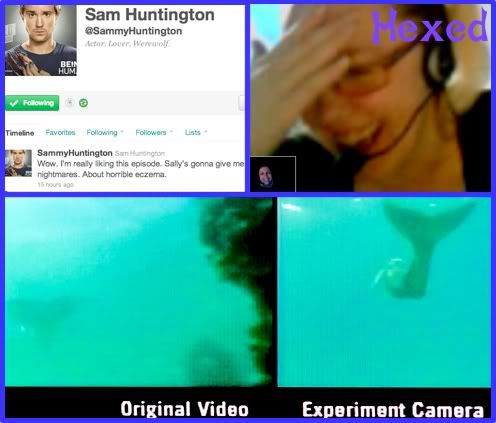 On this weeks episode of Hexed Suzie and Shannon chat up the recent episode of
Being Human (North American)
, and more Season 1 goodness of
Fact or Faked: Paranormal Files
which we are continuing to love! We also briefly & spoiler-free discuss recent films including speculative fiction film
Source Code
& supernatural horror film
Insidious.
We've also prepared an
audio montage of Hexed episodes discussing every episode of Vampire Diaries Season 2 so far
in anticipate for the return to new episodes this week so we can all catch up on the season. I hope you enjoy the choppy, trek down Vampire Diaries lane where we revisit many right & wrong predictions as well as great moments from the season so far.
Show Notes:
Subscribe to Hexed: Sisterhood of the Supernatural:
or
iTunes
.