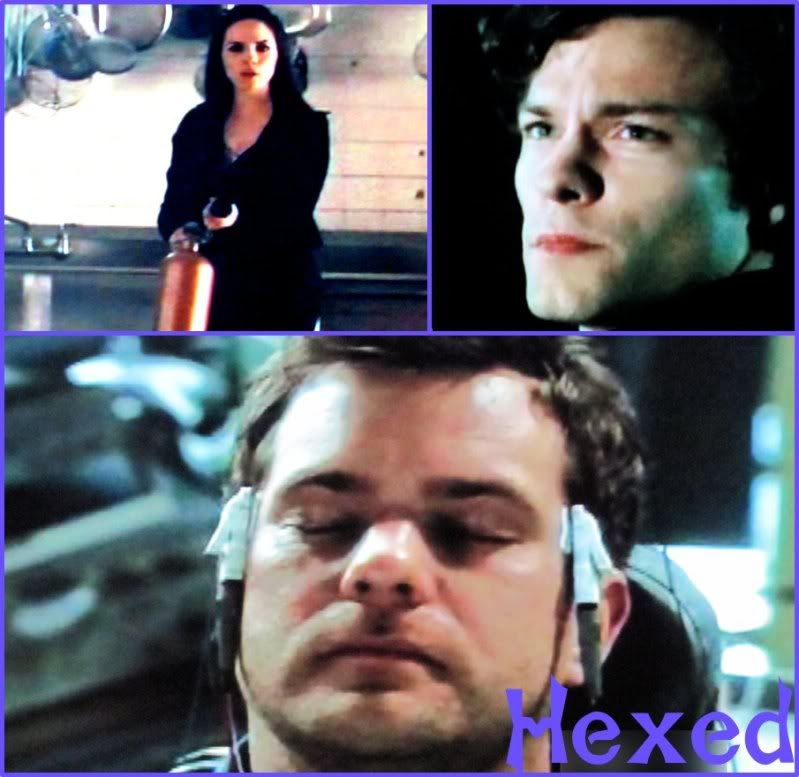 We have less shows to chat about give the March Madness mucking up our paranormal TV viewing, but we still catch up with episodes of Lost Girl, Being Human (North American) and the before-break-til-will-return-and-go-straight-through episode of Fringe.
As we have a little extra time we chat about a whole slew of recently release pilots that may hit small screens come Fall 2012 from Paranormal, Fantasy, Science Fiction, Conspiracy and more. There are a lot that we are curious to see and will definitely be keeping tabs on!"
We also have a spoiler free mini-chat on Being Human Season 4 opener, which Shannon had a really strong reaction to but Suzie hasn't seen yet - we'll check in on it again next week.
Time Coding
0:00 - 1:00 Intro
1:00 - 10:50 Lost Girl S2 Ep 17: The Girl Who Fae'd With Fire
10:50 - 17:45 Being Human (North American) S2 Ep 6: Mama Said They'd Be Decades Like This
17:45 - 19:50 Being Human UK S4 Ep 1: Spoiler-Free mini-chat
19:50 - 26:50 Fringe S4 Ep14: The End of All Things
26:50 - 30:30 Ratings/Previous Pilots/Walking Dead tangent
30:30 - 32:00 New Show Alert Awake premiere March 1, 2012 & already online (even in Canada!)
32:00 - 55:40 2012 Paranormal Show Round Up
55:40 - 58:14 Outro
Show Notes
Hiatus-es *
Fringe is now on hiatus for 3 weeks, comes back March 23, 2012 with Ep 15 and then goes straight through to finale in May
Supernatural has just 1 more week of hiatus, returning March 9, 2012 with S7Ep 16
Vampire Diaries & Secret Circle continue their hiatus for 2 more weeks and return March 15 with Ep 16's
Lost Girl took 1 week off but as we were 1 week behind it all works out, show returns March 4 with Ep 18 and goes straight through to the finale April 1.
* Times have been known to change but this is the schedule so far
Subscribe to Hexed via
or
iTunes
.
The Fine Print (spoiler notations)
We talk about the shows in depth, so please watch first and then listen. We don't look ahead or watch trailers, teasers, look at casting info, so any preditions and commentary are from our own minds.
For new US Lost Girl fans, we are watching and podcasting about Season 2 of Lost Girl. See our
Season 1 Lost Girl discussions here
.
For Being Human North American fans, we have a unique reverse-spoiler notation as we've seen the UK version of Being Human up to and including Season 3, so we may touch on characters and events from that series as well, so please watch it first if you want to be spoiler free!