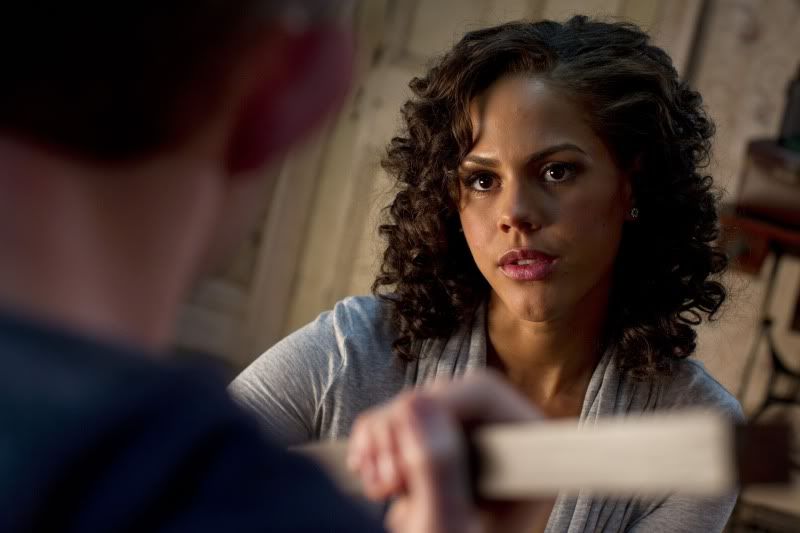 Image: Annie (Lenora Crichlow); Being Human UK debuts on Space on Saturday, February 25 at 9 p.m. ET
Exciting news for
Being Human UK
fans!
Space
will be broadcasting Season 4 (or Series 4 in UK speak) starting Saturday February 25, 2012. I am greatly looking forward to the series return, and am very excited that we will be getting to see it here in Canada so quickly after its early February debut in the UK.
This will be the first time though that it will be playing co-currently with the North American version of Being Human which is in it's second season. It's regular tim eslot will be Saturday nights at 9PM after Merlin making it a night full of UK awesome!
Details from a
media release from January 31, 2012
:
"Having Roommates Can Be Deadly: Season 4 of the Original U.K. BEING HUMAN Returns Feb. 25 on SPACE and SPACE HD.
Fantastical flatmates bunk in with SPACE and SPACE HD when Season 4 of the critically acclaimed U.K. series BEING HUMAN premieres Saturday, February 25 at 9 p.m. ET."
I'm going to truncated it there as the description, and most of the images for Season 4 that I've seen are way more spoiler-y than I could have imagined!
If you need to catch up with the show, don't worry you will have your chance. Space is airing a Season 3 marathon on Sunday February 19, 2012.