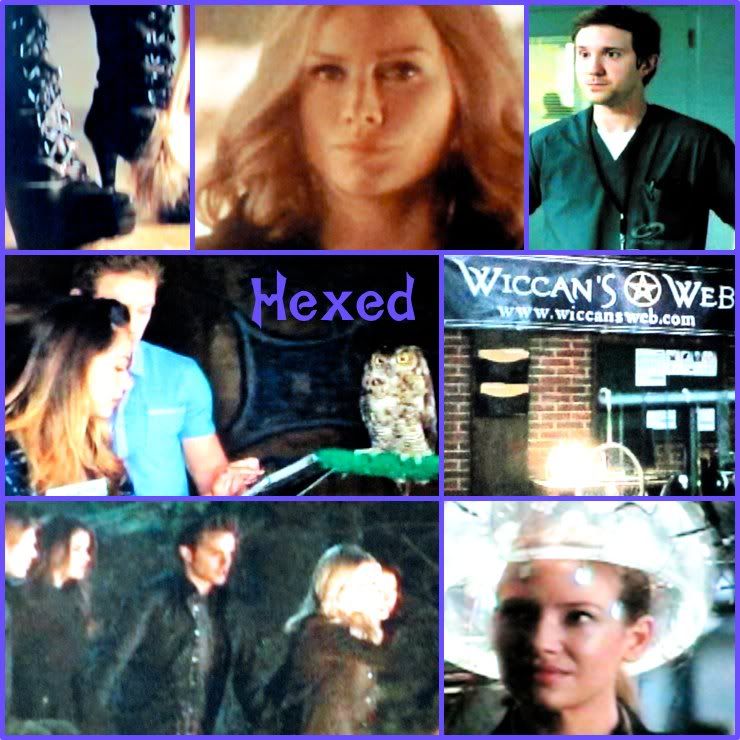 On this weeks Hexed: Sisterhood of the Supernatural Suzie and Shannon chat about recent episodes of Secret Circle, Vampire Diaries, Supernatural, Fringe, Fact or Faked: Paranormal Files and last weeks episodes of Being Human & Lost Girl. It's a lot to take in but we do our best to revel in the paranormal awesome, especially as our regs of Vampire Diaries, Secret Circle and Supernatural are all going on hiatus for about a month (noooooo!!!). At least that will give us time to catch up on Lost Girl (which we are loving!) and Being Human North American (which we aren't loving as much in S2, but sticking with so far).
We also do a super quick check in on The River and mention the upcoming return on Being Human UK with Season 4 which beings airing on Saturday February 25, 2012.
0:00 - 1:10 Intro
1:10 - 13:04 Secret Circle S1 Ep 15 - Return
13:04 - 21:35 Vampire Diaries S3 Ep 15 - All My Children
21:35 - 29:40 Supernatural S7 Ep 15 - Repo Man
29:40 - 37:50 Fringe S4 Ep13 - A Better Human Being
37:50 - 44:50 Lost Girl S2 Ep 16 - School's Out
44:50 - 51:27 Being Human (North American) S2 Ep 5 - Addicted to Love
51:27 - 59:40 Fact or Faked: Paranormal Files, S2B Ep 6 (Finale!) - Bar Fright / Mexican Cave Witch
59:40 - 1:00:20 Being Human UK mini-tangent
1:00:20 - 1:02:00 The River Tangent
1:02:00 - 1:03:46 Outro
Show Notes:
or
iTunes
.
The Fine Print (spoiler notations)
We talk about the shows in depth, so please watch first and then listen. We don't look ahead or watch trailers, teasers, look at casting info, so any preditions and commentary are from our own minds.
For new US Lost Girl fans, we are watching and podcasting about Season 2 of Lost Girl. See our
Season 1 Lost Girl discussions here
.
For Being Human North American fans, we have a unique reverse-spoiler notation as we've seen the UK version of Being Human up to and including Season 3, so we may touch on characters and events from that series as well, so please watch it first if you want to be spoiler free!