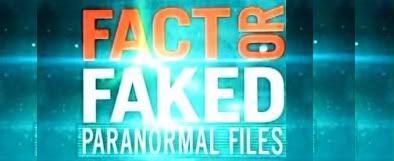 We have tons of paranormal TV to enjoy this week but I know the one that's highlighted & starred on my viewing schedule is the Fact or Faked: Paranormal Files Season 2B finale, which will be on Space on Wednesday February 15, 2012 at 9pm EST. I'll be watching with avid anticipation as to how they close out the season and then anxiously away Season 3. I really hope Space picks it up and airs it even closer to it's US air date as we tend to get this show a few months behind, but I still enjoy each & every episode of the non-fiction, re-creation & paranormal investigation program.
Suzie & I have chatted about each and every episode of Fact or Faked, check out all of our
Fact or Faked: Paranormal Files
(Odd Schedule)
See
podcasts & posts discussing Fact or Faked: Paranormal Files here
.
Image (season 2A team)
:
Chi-Lan Lieu, Austin Porter, Bill Murphy, Devin Marble, Ben Hansen, Jael de Pardo