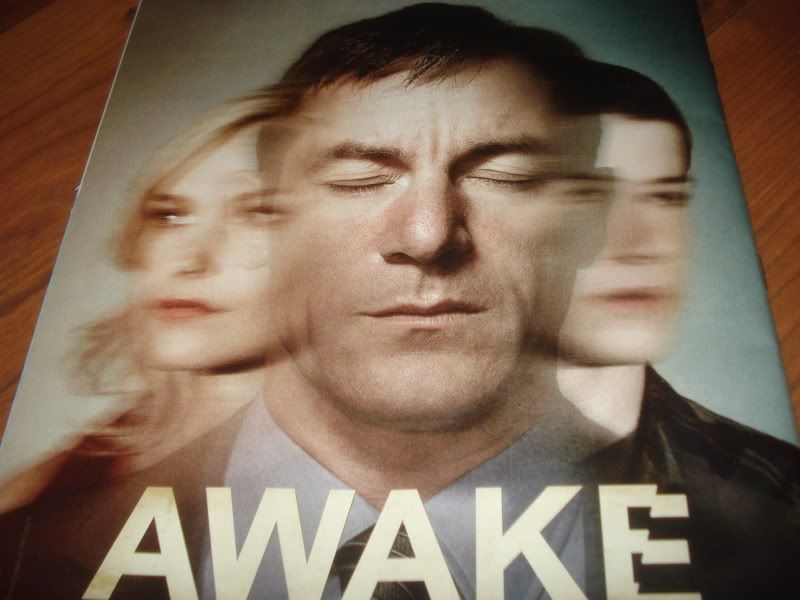 This week's pick is: Awake (Series Premiere)
On: Thursday March 1, 2012 at 10pm EST on Global
I'm really excited for the new series Awake starring Jason Isaacs, and hoping it has a paranormal connection. From watching the first trailer months ago it's got a haunting feel, a mysterious pull and my first interpretation would be a man that is living 2 times/realities/waking or unwaking states. I'm a huge fan of Jason Isaacs as he is a brilliant actor (he plays Draco Malfoy's father, Lucius, in the Harry Potter film series), and also very humble and charming (listen to any time he's on Mark Kermode's show).
The pilot episode of Awake airs this Thursday March 1, 2012 at 10pm EST on Global, although the show has done something different by making the pilot available
online
ahead of the premiere, and
us Canadians can even watch it online too right here
. I literally had already started to type out something grumblie about geoblocking, and then I found we can watch it over at the Global website. Thank you Global!. Myself, I'm going to go old school and watch live on TV for the premiere.
Check out
Awake
series premiere Thursday March 1, 2012 at 10pm EST on Global or online
here (Canada)
and
here (US)
. For more information on Awake check out it's
Wikipedia Page
and
official website over at NBC
.