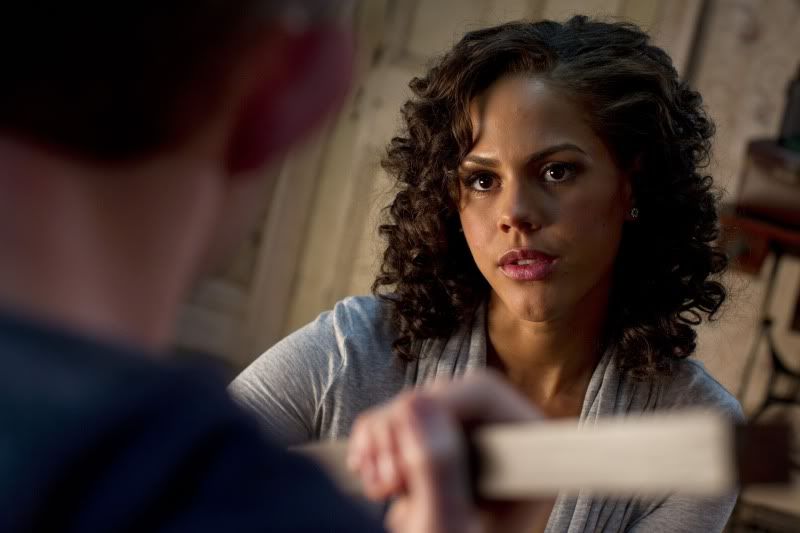 Image: Annie (Lenora Crichlow); Being Human UK debuts on Space on Saturday, February 25 at 9 p.m. ET
I can't wait for Saturday as it will mark the return of the Being Human UK kicking the ghost, werewolf & vampire roommates stories into it's 4th season. I accidentally look at some pictures therefore was spoiled a little bit but I'm still going to be watching with bells on to see what trouble the mates get into. The show has been on of the most emotionally challenging to watch of the paranormal picks, and one of the few to actually make me cry. I might have to keep my guard up a little bit to keep that from happening again!
A
Season 3 marathon
just aired and if you are looking to get reminded of the series so far feel free to delve into the
Hexed Archive
with Suzie & I chatting up a storm all through
Season 3
.
Although I'm super-keen on the premiere, it was almost some slim pickings for the pick of the week as a lot of our regular shows are taking hiatus this week (Vampire Diaries, Secret Circle, and Supernatural) and Fact or Faked: Paranormal Files concluded it's Season 2B Canadian airing. But! Even if ALL those shows were on, the
Being Human UK Season 4 Premiere
would still be my pick of the week!
Check it the
Being Human UK Season 4 Premiere
on Space Saturday February 25, 2012 at 9pm EST; all paranormal & normal creatures welcome!
What are you looking forward to this week?