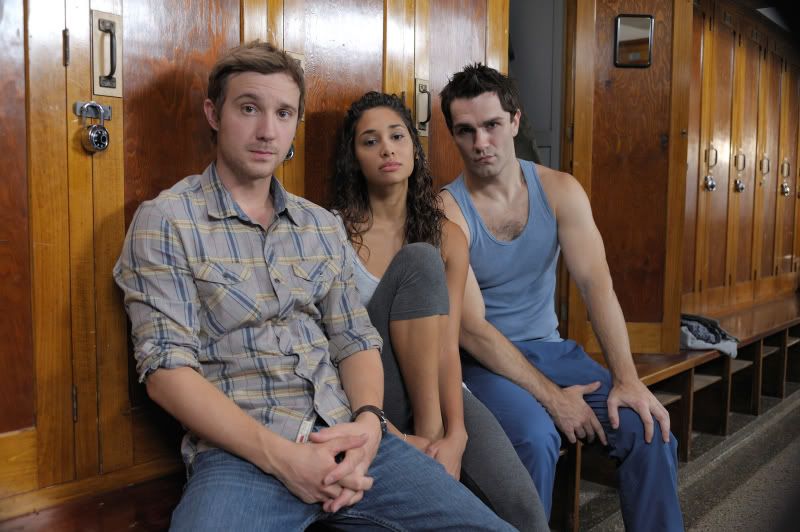 Image: Josh (Sam Huntington), Sally (Meaghan Rath) and Aidan (Sam Witwer)
Great news for fans of the Boston-set/Montreal film supernatural roommate series, according the to
SyFy Press Releases
, Being Human (North American) has been renewed for third season of 13 episodes. That's pretty impressive considering they are only 4 episodes in to Season 2 so far, but it's continued to entertain week after week so it's good news all around.
More details from the
February 8, 2012 press release
:
""With the success of season two, 'Being Human' has become a premier destination for Syfy viewers," said (Mark) Stern. "Jeremy Carver and Anna Fricke have taken this series to new heights this year and we're excited to see where the third season will go."
Being Human stars Sam Witwer, Meaghan Rath and Sam Huntington as vampire Aidan, ghost Sally and werewolf Josh who share the creature comforts of home in a Boston brownstone. Together the three roommates struggle to keep their supernatural secrets and resist individual temptations as they strive to live lives that are as near to normal as possible."
Suzie & I have chatted about each & every episode of Being Human (North American) on here on
Hexed
; see our archive of
Season 1 discussion here
and see
our most recent podcasts & posts here
.