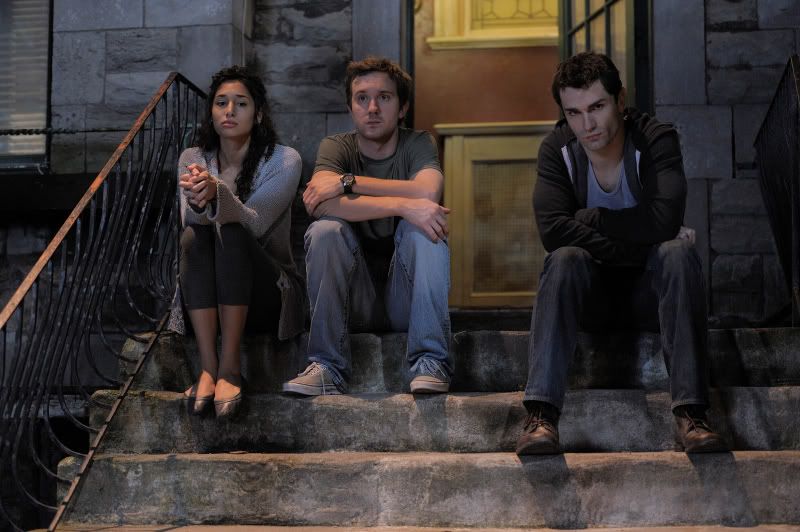 Image from: Episode 102 There Goes the Neighborhood, Part 2; Meaghan Rath as Sally, Sam Huntington as Josh, Sam Witer as Aidan

Need a Being Human (North American) Season 1 refresher before Season 2 starts on Monday night? You are in luck as
Space
is showing
all 13 episodes of Season 1 on Sunday January 15, 2012
at starting at 8AM. That's 13 full hours of Being Human to enjoy!
If you want to hear Suzie & I's thoughts on Season 1 here is a handy guide to each and every podcast where we discussed the show:
Hexed: Sisterhood of the Supernatural discusses Being Human (North American) Season 1
Being Human (North American)
returns with new episodes on
Space
on Monday January 16, 2012 at 10PM EST starting with the season 2 premiere.