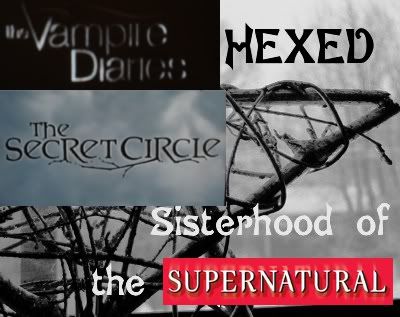 Welcome back & Happy New Year to all! As we plow through the first week of the year thankfully here it's only in TV and not snow on the ground! This weeks episode of Hexed is just Shannon as Suzie is still resting up, but she does her best to entertain you through reflections and predictions of the most recent episodes of Secret Circle, Vampire Diaries and Supernatural. You may notice a second voice in the cast, but I assure you it isn't anything paranormal - that's just Shannon's purring cat. Suzie will be back next week to chat about our regs as well as more of our shows like Fact or Faked: Paranormal Files & Being Human (North American).
Shannon mentions:
Time Coding:
0:00 - 4:17 Intro & News
4:17 - 10:50 Secret Circle S1 Ep 10 Darkness
10:50 - 17:28 Vampire Diaries S3 Ep 10 The New Deal
17:28 - 27:00 Supernatural S7 Ep 11 Adventures in Babysitting
27:00 - 28:38 Outro
Subscribe to Hexed via
or
iTunes
.
Hexed: Sisterhood of the Supernatural
All Supernatural TV. All the Time.