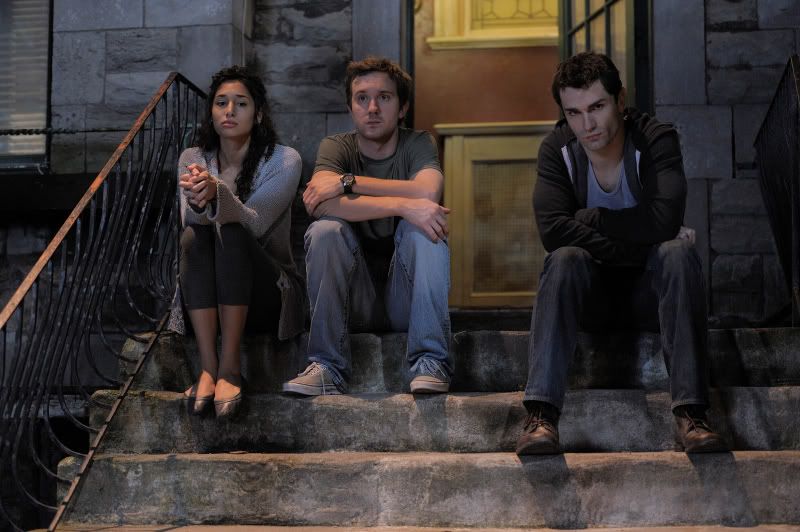 Image from: Episode 102 There Goes the Neighborhood, Part 2; Meaghan Rath as Sally, Sam Huntington as Josh, Sam Witer as Aidan
Who could be better roommates than a vampire, werewolf and a ghost? That's a trick question because the answer is they are the best roommates! The trio we speak of is Aidan, Josh & Annie who struggle to face, maintain and restore their humanity in the supernatural drama Being Human (North American). Here at
Hexed
we've been following their journey from the first episode (or technically before their first episode as we also watched & discussed
Being Human UK
the show upon which it's based), and are getting ready for more as
Space
recently announced Season 2 will begin to air on Monday January 16, 2012 at 10PM. I'll admit that I wavered a lot watching Season 1 as there are huge similarities between this version and it's UK counterpart, but the show really did win me over. Here are the official details about Season 2 from
the media release
:
"BEING HUMAN (US) – Season 2 Premiere
Monday, Jan. 16 at 10 p.m. ET
In the season premiere episode "Turn This Mother Out", Aidan deals with the power vacuum and orphan vampires left behind when Bishop died and Josh prepares to re-enter medical school and embrace a normal life with Nora. Sally's ghost powers grow stronger as she wonders what will happen to her now that she's missed her door."
In anticipation of the Season 2 premiere of Being Human (North American)
Space
will be airing a Season 1 marathon on Sunday January 15, 2012. You can also jog your memory by strolling down Hexed memory lane and listen to Suzie & I's reactions to each and every episode of Season 1 right here:
Hexed: Sisterhood of the Supernatural discusses Being Human (North American) Season 1:
And if you are thinking about picking up Season 1 on DVD (which I highly recommend), check out our
DVD Review of Being Human (US) Season 1 here
.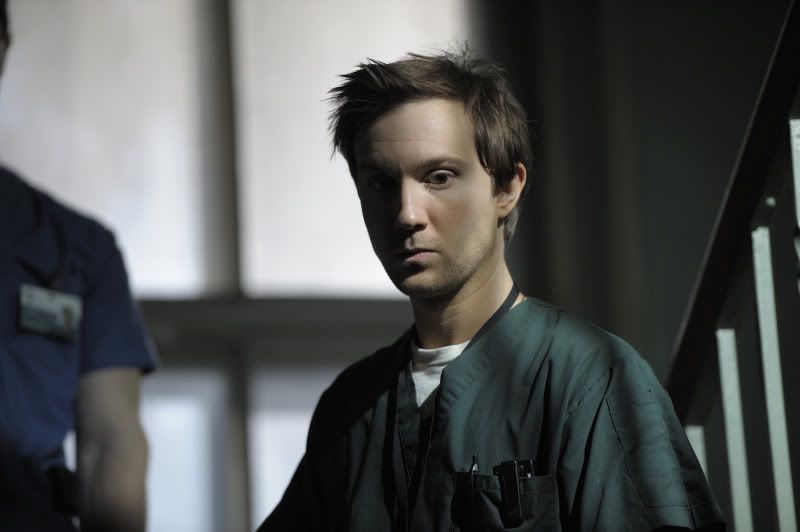 Sam Huntington as Josh in Episode 112 - You're The One That I Haunt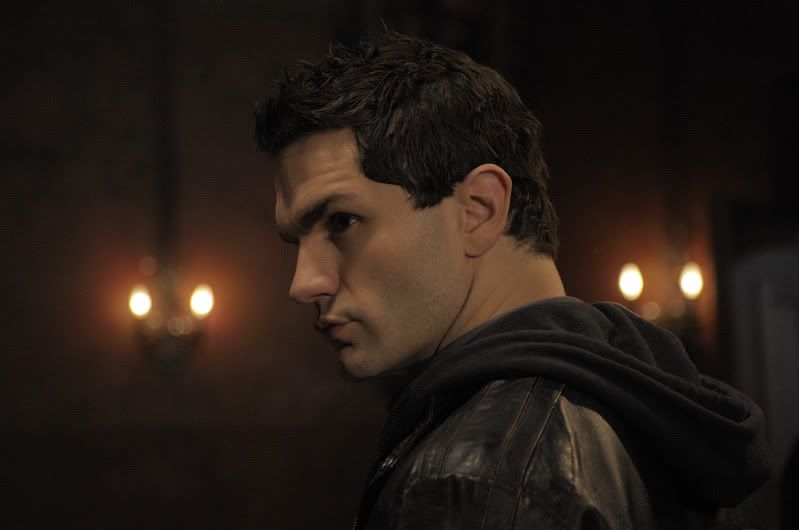 Sam Witwer as Aidan in Episode 111 - Going Dutch

Meaghan Rath as Sally in Episode 111 - Going Dutch