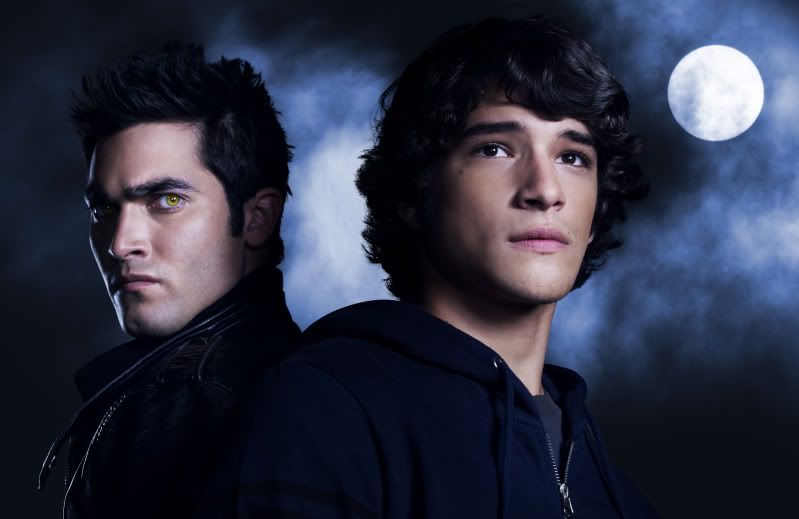 Feeling all lone wolf-like?
Don't wolf-out along!
Teen Wolf Marathon
runs this Saturday December 17, 2011 from 2pm-2am
on Much Music
. That's a whole lotta wolfing going on.
Re-live the mysteries of lacrosse player Scott's high school dramas, romances and soul searching adventures, with best friend Stiles in tow, run ins with the popular crowd, mysterious visitors and so much more. It also has an tackles interesting questions about power dynamics, loyalty and importance of choice and features some great performances in particular Dylan O'Brien as Stiles Stilinski and Colton Haynes as Jackson Whittemore. It's a really fun show and will return in 2012 for a new season so you might as well jump on board the wolf train now if you haven't already.
Suzie & I podcasted through all 12 episodes of Teen Wolf this summer, and I have to say it was a hell of a fun summer watch. I wonder what it would be like to watch all the episodes back to back, and if you are wondering the same thing than you can find out this Saturday when they air each and every Season 1 episode from 2pm to 2am. Keep your wolfsbane ready to dive into this frisky, fun show.
If you miss one here or there, or want to reminisce, hear insights and predictions you can always listen to our back episodes of Hexed or check out our Teen Wolf episode run down, a show-by-show detailing of all the reveals, insights, lore notations and of course romantic developments. Here is a handy link list to help you episode-a-long:
Hexed: Sisterhood of the Supernatural on Teen Wolf: Season 1