Merlin Season 4 Premieres on Space in January 2012
Image from Merlin, Season 4: Episode 1 - The Darkest Hour Part 1 Colin Morgan as Merlin Premieres Saturday, Jan. 7 at 8 p.m. ET
Merlin fans rejoice!
It was
recently announced
that the fourth season of the magical, medieval series is will be premiering on
Space
starting January 7, 2012. The 13 episode season comes to use pretty close on the heels of its
UK broadcast
which started just this October. It's so very exciting to see shows closer & closer to their original release date, and it's great to add
Merlin
to that list.
If you haven't had a chance to check out this fantastic, fun-spirited show that's a new spin on the Arthurian tale from Merlin as a young apprentice perspective, you have time to dive in and catch up. In fact,
Space
will be playing all three seasons of the series between now and the Season 4 Premiere. Season 1 & 2 will air as a part of the 12 Days of SpaceMAS - Magical Merlin Marathon on December 28 & 29 and then Season 3 will be on January 7, 2012 from 7am leading into the Season 4 premiere.
Here's a rundown:
Merlin Season 1 - Wednesday December 28, 2011
Merlin Season 2 - Thursday December 29, 2011
Merlin Season 3 - Saturday January 7, 2012 starting at 7am EST
Merlin Season 4 - Premieres Saturday January 7, 2012 at 8pm EST.
I know I'll be watching!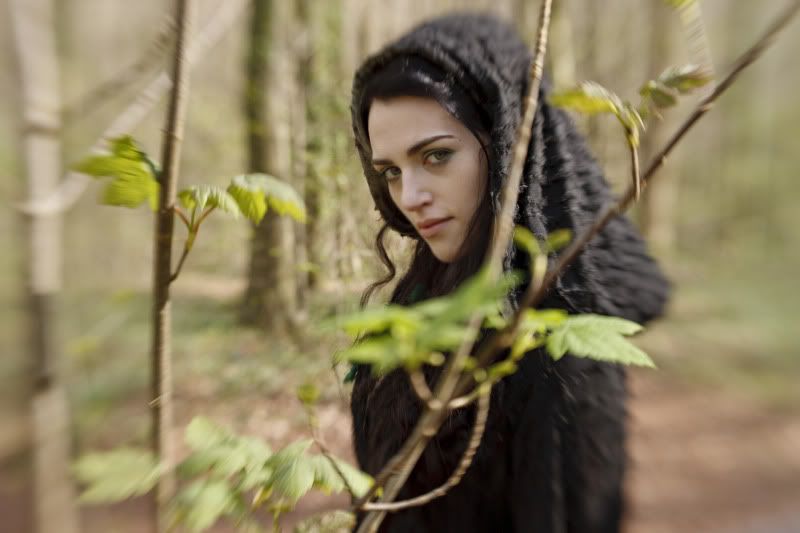 Image from Merlin, Season 4: Episode 1 - The Darkest Hour Part 1 Katie McGrath as Morgana Premieres Saturday, Jan. 7 at 8 p.m. ET