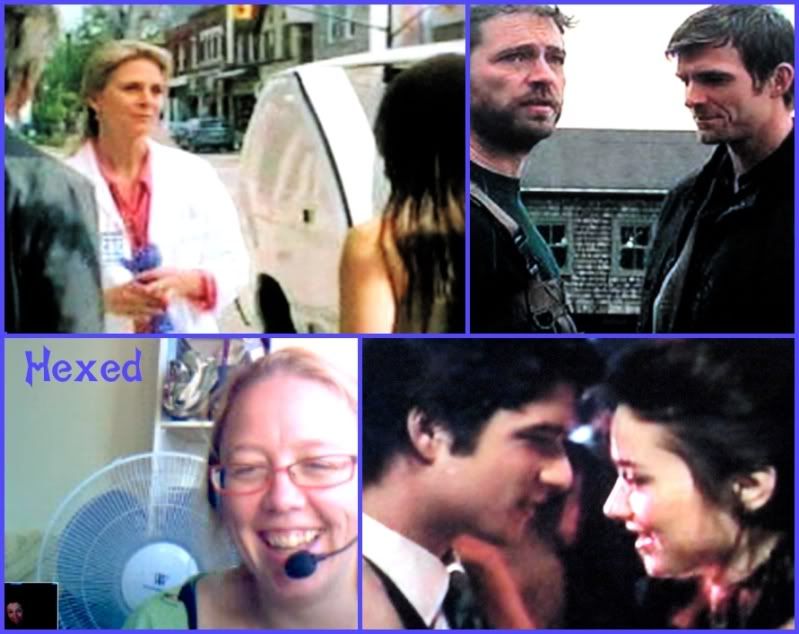 On this weeks episode of Hexed Suzie & Shannon chat about new episodes of Haven, Alphas and Teen Wolf's next-to-last episode for Season 1. We also have lots and lots of news, including Gemini reactions, news shows and even new channels coming here too!
As always, we talk about the shows in depth so please watch them first and then listen. We'll be back next week to chat the season 1 finale of Teen Wolf and new episodes of Haven & Alphas.
Show Notes
Time Coding
0:00 - 0:50 Intro
0:50 - 20:30 News
20:30 - 50:50 Haven: S2 Ep 4 Sparks and Recreation
50:50 - 1:17:30 Teen Wolf: S1 Ep 11 Formalized
1:17:40 - 1:40:20 Alphas: S1 Ep 5 Never Let Me Go
1:40:20 - 1:44:10 Outro
Poll Results:
Teen Wolf: Will Season One End of A Cliffhanger?
100% - Yes, of course!
0% - No
0% - Not Sure
Alphas: Are You Confused About Red Flag?
50% - Yes! They've Not Been Mentioned Before
25% - Kind of - but I'm going with the flow
12.5% Tie: No, it's not explained but understandable and No, I understand it
Subscribe to Hexed via
or
iTunes
.
Hexed: Sisterhood of the Supernatural
All Supernatural TV. All the Time.
Hexedpodcast.blogspot.com