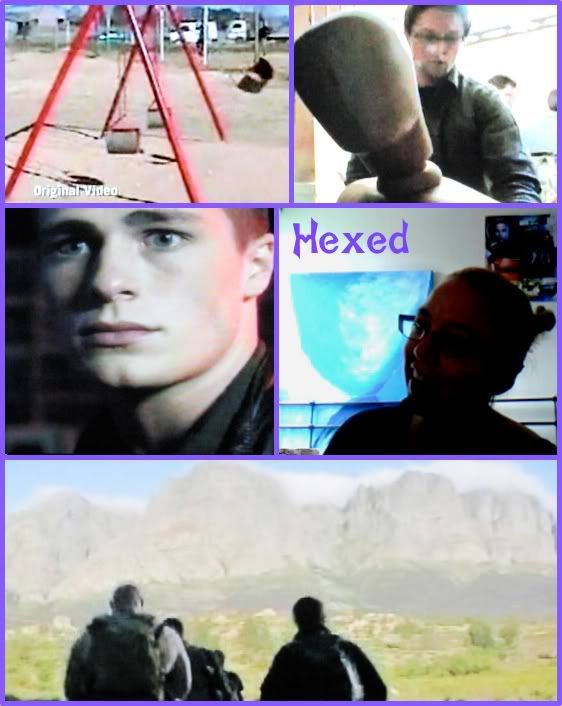 Having some tech issues this week so FYI the audio can be a little clippy at times (especially during the beginning of the Teen Wolf discussion) but does even out. Please be patient & thank you for your understanding!
This week Suzie and Shannon chat the latest episode of Teen Wolf, discuss many possibiities of the Alpha as well as chat recent-to-Canadian TV episode of Fact or Faked: Paranormal Files season 2. We also chat a bit about Outcast Ep 2, Fan and Convention culture and continue with Shannon's roundhouse of ramblings on the last few episodes of Fringe S1.
As always, we talk about the shows in depth and all show discussions will be spoiler filled, so please watch them first and then listen! We'll be back next week to talk about more Teen Wolf and Fact of Faked Season 2.
Subscribe to Hexed via
or
iTunes
.
Time Coding:
0:00 - 1:20 Intro
1:20 - 15:20 News
15:20 - 49:20 Teen Wolf S1 Ep 5 - The Tell
49:20 - 1:09:30 Fact or Faked: Paranormal Files: S2 Ep 4 - Playground Poltergeist/Alien Intruder
1:09:30 - 1:20:20 Fandom/Convention Tangent
1:20:20 - 1:31:00 More Fringe Thoughts from Shannon at the end of S1
1:31:00 - 1:35:10 Outro
Show Notes
Teen Wolf Poll Results: Are You Watching?
55% - Yes! Love it!
25% - Yes! Sticking with it so far.
11% - No
3% - Tie: Tried it, but not sticking to it and No, Waiting to hear reviews
0% - No, Not available to me
Thanks for voting! Check out the current poll of who *you* think the Alpha is.
Hexed: Sisterhood of the Supernatural,
All Supernatural TV. All the Time.
Hexedpodcast.blogspot.com