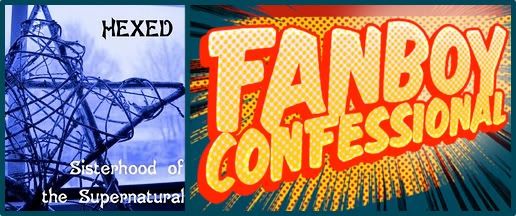 This week we have a special treat for Hexed listeners! Today we have an interview with Fanboy Confessional writer/director Michael McNamara. Suzie & Shannon have touched on Fanboy Confessional on recent episodes of the podcast and look forward to it's July 13th debut on Space!
We also have no actual TV show talk this week as Shannon is in preparation of moving to her new home. I know you are all missing Suzie's voice but we will be back together again next week after Shannon's (hopefully smooth) move. At that point we'll catch up and discuss 2 new episodes of Teen Wolf, the final 2 episdoes of Fact of Faked Season 2, Haunted Collector and maybe even the new show Alphas.
If you haven't yet voted make sure to have your say on who you think the Alpha on Teen Wolf is!
Subscribe to Hexed via
or
iTunes
.
Time Coding:
0:00 - 1:30: Intro
1:30 - 28:50: Interview with Michael McNamara of Fanboy Confessional
28:50 - 29:30: What's we'll be talking about next week
29:30 - 30:30: Outro
Hexed: Sisterhood of the Supernatural
All Supernatural TV. All the Time.
Hexedpodcast.blogspot.com