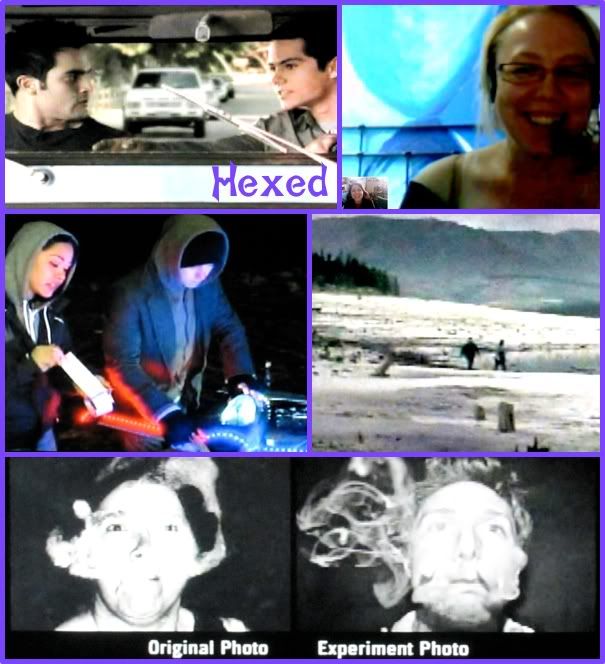 This week Suzie and Shannon aren't super thrilled with the latest episode of Teen Wolf, but also chat recent-to-Canadian TV episode of Fact or Faked: Paranormal Files season 2. Although we had no news we do have tangents ahoy as we respond to listener feedback on Game of Thrones, Doctor Who Season Finale plus chat Ep 1 of Outcasts and touch again on Super 8. Upon request we have Shannon's roundhouse of ramblings thoughts on Fringe after watching the majority of S1 for the first time as she decides to watch the show over the summer - we hope you enjoy it but please no specific feedback as this is first time watch! If that isn't enough we have a huge tangent on gender balance in genre.
As always, we talk about the shows in depth and all discussions this week (save Game of Thrones & Super 8) and spoiler filled, so please watch them first and then listen! We'll be back next week to talk about more Teen Wolf and Fact of Faked Season 2.
Time Coding:
0:00 - 2:00 - Intro
2:00 - 7:15 - Game of Thrones (no spoilers)
7:15 - 17:15 - Doctor Who (spoilers)
17:15 - 29:10 - Outcasts Ep 1 (spoilers)
29:15 - 38:00 - Super 8 (no spoilers)
38:00 - 1:04:25 - Teen Wolf S1 Ep 4: Magic Bullet (spoilers)
1:04:25 - 1:21:00 - Fact or Faked: Paranormal Files: S2 Ep 3 - Raining UFOs/Ectoplasmic Pic (Spoilers)
1:21:00 - 1:41:00 - Shannon's Fringe Theories (most of S1)
1:41:00 - 2:01:20 - Tangent on writing, gender stuff, dealing with feedback and random TV chatter
2:01:20 - 2:02:20 - Outro
Show Notes
Subscribe to Hexed via
or
iTunes
.
Hexed: Sisterhood of the Supernatural
All Supernatural TV. All the Time.
Hexedpodcast.blogspot.com