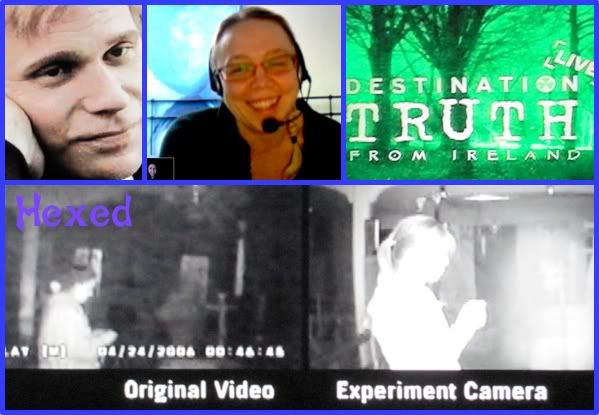 This week on Hexed: Sisterhood of the Supernatural Suzie & Shannon chat the latest episode of Being Human (North American) and are finally starting to really get into it! We also chat about the live on St. Patrick's Day episode of Destination Truth (Season 4, Episode 4, Live From Ireland — The Search for the Banshee Ghost) and Fact or Faked: Paranormal Files (Season 1, Ep 108 - yes, we are a little behind in Canada!), as well as awesome podcast/talk show ParAbNormal Radio which features the cast of Fact or Faked!
Editor's Note – we say the episode of Fact or Faked discussed was called "Haunted Mansion Mist/Starlight Intruder " but it's actually "Symphonic Spirits/Hovering Humanoid", Episode 8 from Season 1.
Show Notes
Fact or Faked Folks on Twitter:
Subscribe to Hexed: Sisterhood of the Supernatural:
or
iTunes
.