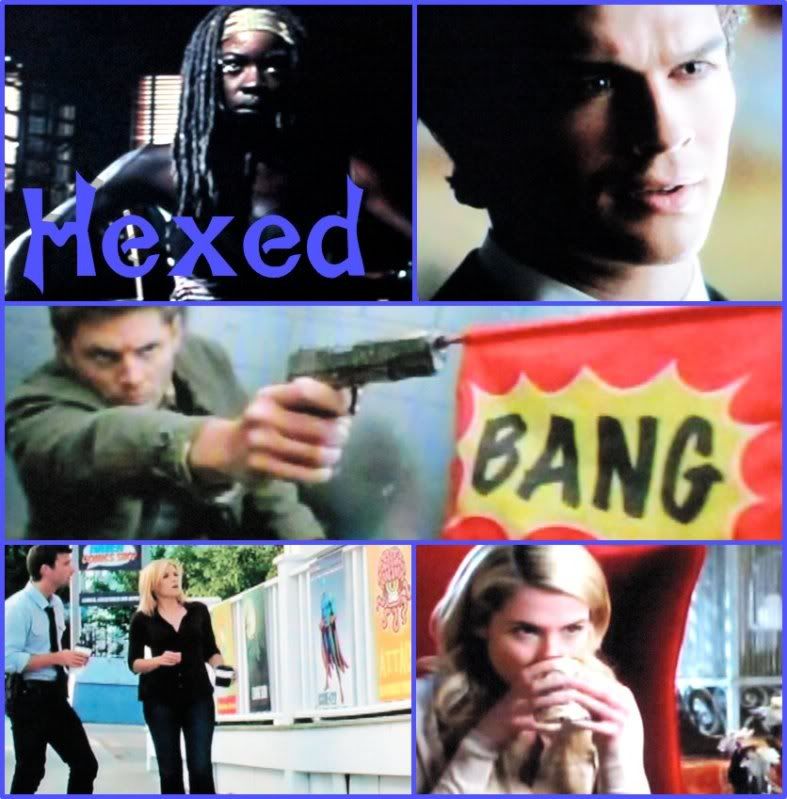 Time to get caught up on 2 weeks of Paranormal TV and that's just what Suzie and Shannon are going to do! We took a wee break for US turkey time and now are back to all shows that aired in and around that time, including the mid-season finale of The Walking Dead, 2 episodes of Haven and 666 Park Avenue as well as the latest from Supernatural and Vampire Diares. We also check in on news and the miniseries Labyrinth. It's an exciting week of TV as we have episodes we love as well as a at least 1 that drove us a bit bananas!
We'll be back next week to chat more shows as we near on into the holiday season.
Show Notes
Time Coding
0:00 - 0:55 Intro
0:55 - 25:45 News
25:45 - 45:43 The Walking Dead S3 Ep 7 and 8 When the Dead Come Knocking and Made to Suffer (mid season finale)
45:43 - 1:09:55 Haven S3 Ep 8 and 9 Magic Hour Part 2 and Sarah
1:09:55 - 1:21:05 666 Park Avenue S1 Ep 9 and 10 What Ever Happened to Baby Jane? and Hypnos
1:21:05 - 1:29:50 Supernatural S8 Ep 8 Hunteri Heroici
1:29:50 - 1:41:20 Vampire Diaries S4 Ep 7 My Brother's Keeper
1:41:20 - 1:45:05 Labyrinth Mini-Series
1:45:05 - 1:47:23 Outro
Hexed: Sisterhood of the Supernatural
All Supernatural TV. All the Time.