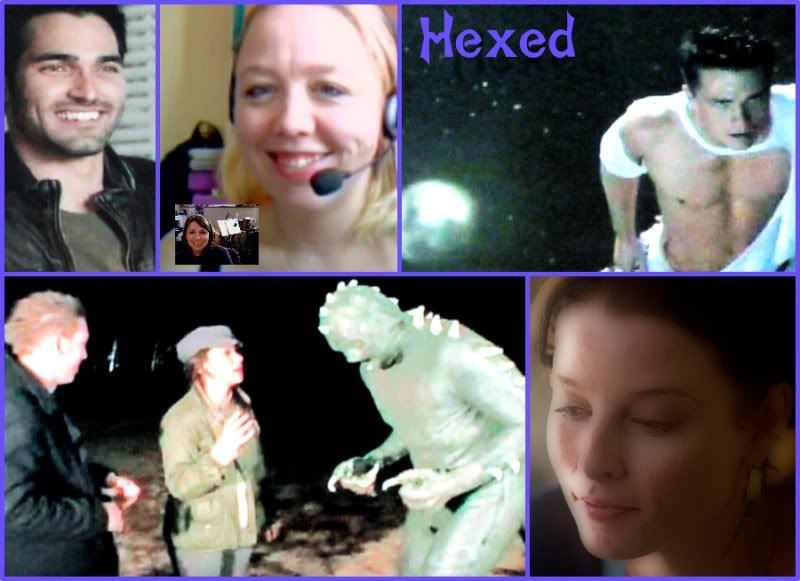 On this weeks episode of Hexed, Suzie and Shannon dive right into summer paranormal TV including the Season 2 Premiere of Teen Wolf which actually surprized us with not 1 but 2 episodes, plus we are continuing to love Continuum and we wear our spooky hats and delve into the non-fiction world with Fact or Faked: Paranormal Files.
We'll be back next week with more Teen Wolf, Continuum and Fact or Faked and be sure to swing by Suzie's site for this weeks Continuum as she is the official blogger for episode 3!
My article on food in the year 2077 inspired by Continuum
Show Notes
Time coding
0:00 - 1:00 Intro
1:00 - 6:15 News
6:15 - 22:45 Continuum S1 Ep2 Fast Times
22:45 - 50:15 Teen Wolf S2 Ep 1 & 2 Omega & Shape Shifted
50:15 - 1:06:30 Fact or Faked: Paranormal Files S2C/3 Ep 6
Reptile Rampage/Gasoline Ghoul
1:06:30 - 1:09:15 Poll Check In
1:09:15 - 1:10:43 Outro
Poll Results: Which Show Had The Best Season Finale?
25% - Tie: Lost Girl and Vampire Diaires
16% - Tie: Fringe, Secret Circle, Supernatural
0% - Grimm

The Fine Print (spoiler notations)
We talk about the shows in depth, so please watch first and then listen. We don't look ahead or watch trailers, teasers, look at casting info, so any predictions and commentary are from our own minds.
Hexed: Sisterhood of the Supernatural
All Supernatural TV. All the Time.