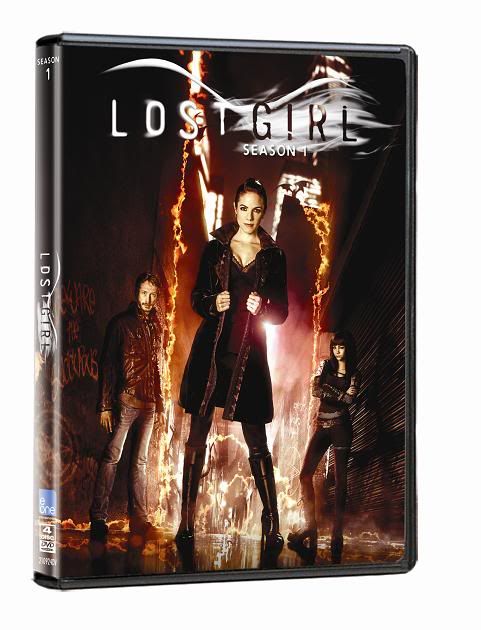 Image Courtesy of eOne Films
It's so exciting to see when one of the shows we talk about is embraced by excited fans, and I think it's very fair to say that Lost Girl has won the hearts of fans internationally, and right here at home in Canada. This makes it even more fun to share that Season 1 is not
available on DVD here in Canada including on Amazon.ca
as of April 24, 2012.
This succubus & friends in the fae world has a beautiful combination of friendship, racey relationships and kicking butt, with tons of characters to love. I'm actually really curious to see Season 1 again although Season 2 has already wrapped up (and they are already
in production on Season 3
), and hope to pick it up really soon. Sadly though,
commenters on Amazon.ca report that the DVDs have no extras
. Drat! I still want it though.
As Suzie & I have been on board with Lost Girl since it's very first episode back in the Fall of 2010. If you are checking out the series for the very first time on DVD or revisiting it, you can always delve into the Hexed archives to hear us with all our crazy theories an enthusiasm as we experience it for the first time.
Hexed: Sisterhood of the Supernatural discusses Lost Girl
Season 1
:
Lost Girl Season One
comes to
DVD in Canada on April 24, 2012.