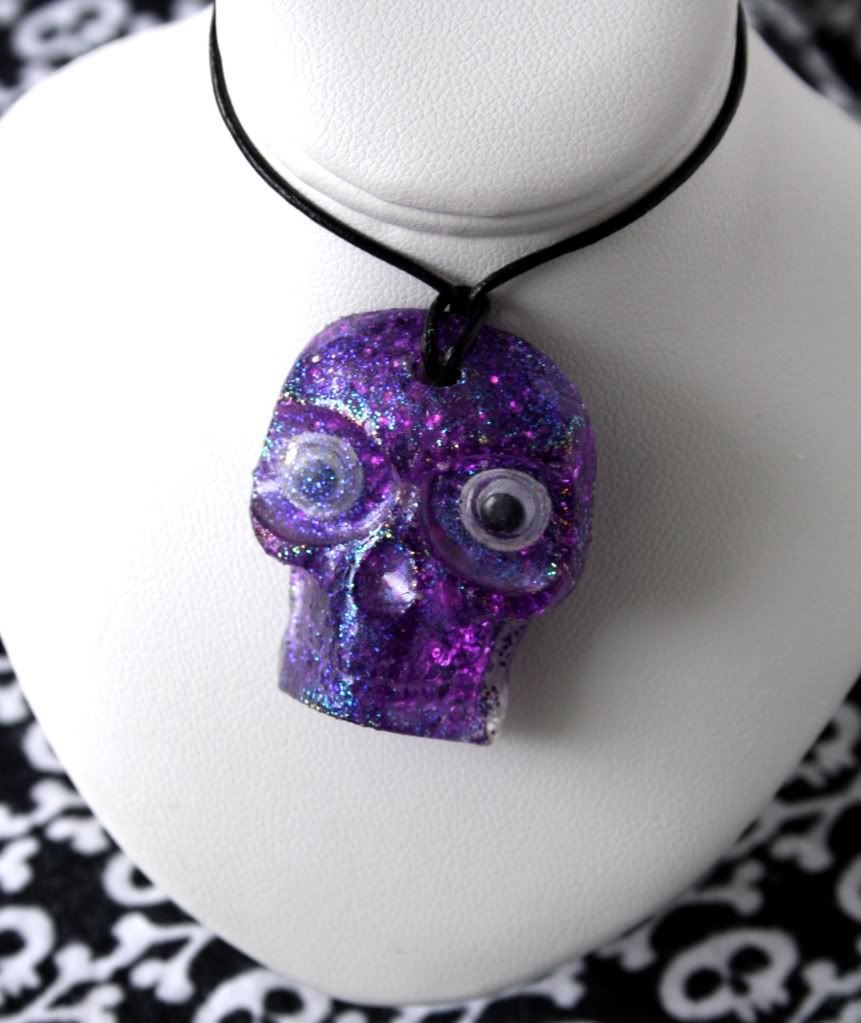 We are officially celebrating our 100th podcast a little early with a giveaway to one of our loyal listeners! That is right, you could win this spooky purple glittery pendant with googly eyes by following our blog and leaving a comment with contact info on this post.
I (Suzie) did a little video to share the pendant with you and OMG, my crafts room is nuts right now! Been busy making items for
my Etsy store
. This pendant is made with professional Ice Resin and is unbelievably tough and cool. Great for all those stylin' and spooky enthusiasts out there!
Contest is open until Tuesday April 24, 2012 so enter right now! Winner will be announced during our 100th podcast next week.
Good luck everybody!