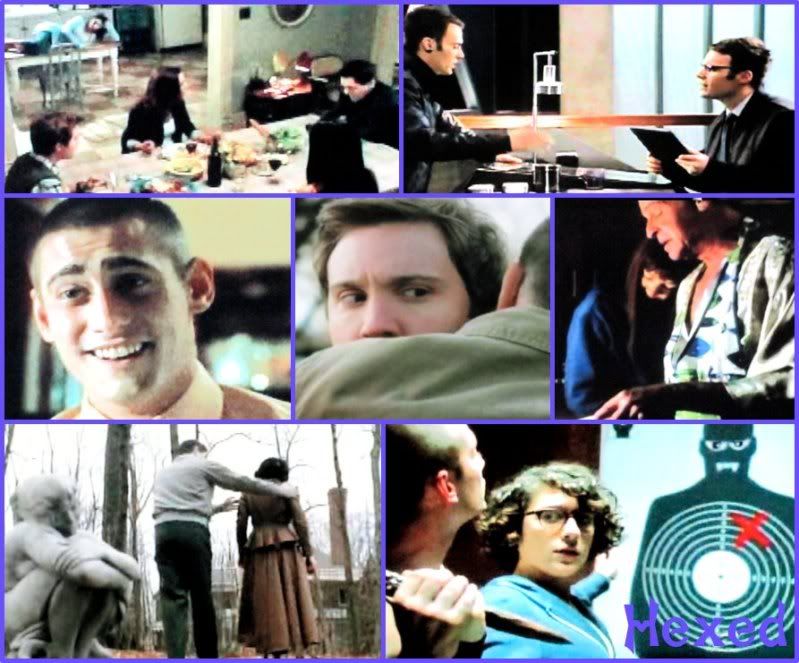 On this weeks episode of Hexed: Sisterhood of the Supernatural Suzie and Shannon are back from indavertant tech-inspired hiatus and catch up with a triple bill of Being Human North American (including the Season 2 finale), plus 2 episodes each of Being Human UK and Fringe. We also have a special announcent about a giveaway for our upcoming 100th (wow!) episode.
Please remember that although we don't look ahead to spoilers, teasers or trailers for upcoming shows we do talk about each show in depth so please watch first and then listen. Also please note that when it comes to Being Human, we talk about both versions (North American & UK) as up to date as possible as it aligns to their Canadian broadcasting schedule, if you aren't up to date you may want to hold out on checking in until you've caught up.
Time Coding
0:00 - 0:40 Intro
0:40 - 2:40 100th Show Giveaway Announcement
2:40 - 16:52 Being Human (North American) S2 Ep 11, 12 & 13: Don't Fear the Scott, Partial Eclipse of the Heart & It's My Party and I'll Die if I Want to (S2 Finale)
16:52 - 31:05 Being Human UK S4 Ep 6 & 7: Puppy Love & Making History
31:05 - 41:40 Fringe S4 Ep 17 & 18: Everything in it's Right Place & The Consultant
41:40 - 52:00 Spoiler-free Cabin in the Woods & Lockout Tangent
52:00 - 54:45 Outro
Show Notes
Subscribe to Hexed via
or
iTunes
.
The Fine Print (spoiler notations)
We talk about the shows in depth, so please watch first and then listen. We don't look ahead or watch trailers, teasers, look at casting info, so any predictions and commentary are from our own minds.

For Being Human North American fans, we have a unique reverse-spoiler notation as we've seen the UK version of Being Human up to and including most of Season 4, so we may touch on characters and events from that series as well, so please watch it first if you want to be spoiler free!
We'll be back next week for the big 1-0-0 and we'll be chatting the Being Human UK Season 4 finale, more Fringe and the return of our regs Secret Circle, Vampire Diaries & Supernatural.
Hexed: Sisterhood of the Supernatural
All Supernatural TV. All the Time.