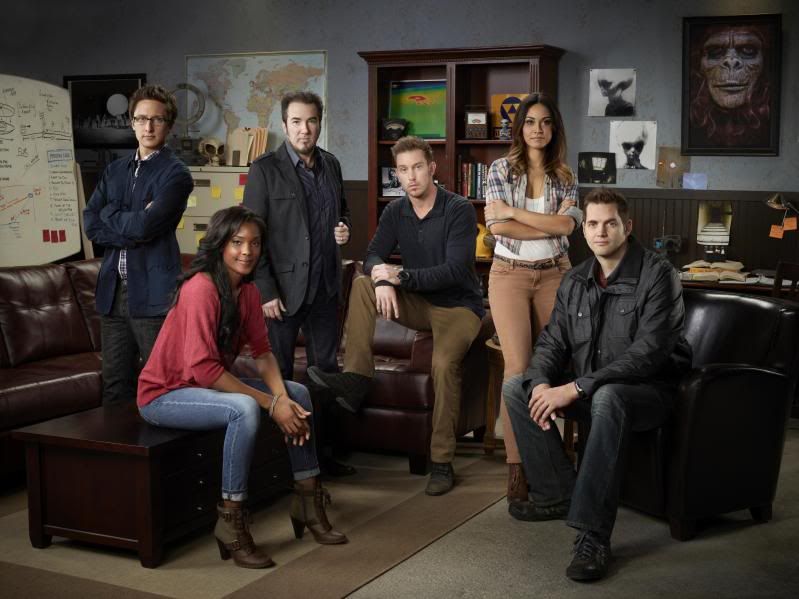 Image: Season 2C Fact or Faked Cast (from l-r) Devin Marble, Lanisha Cole, Bill Murphy, Ben Hansen, Jael De Pardo, Austin Porter
It's been a while since we've has new non-fiction paranormal TV and I'm thrilled this week we get one of our faves back. The choice was clear, this weeks paranormal pick of the week is:
Fact or Fact Paranormal Files Season Premiere *
Wednesday April 25, 2012 at 10pm EST on
Space
I can't wait to see new episodes! It looks like we are in store for 6 weeks of awesome fact-finding goodness with new videos for the team to break down in the situation room and work to re-create anywhere and everywhere! Even more special than it's return is that we are just 1 week behind the US airing of the show where in the past it's been months. Suzie and I have talked about
each and every episode since Fact or Faked began
, so I can't wait for it's return on Wednesday!
*Please note that in the US (on SyFy) this set of episodes is called Season 3 and here in Canada it's being called Season 2C. Either way you phrase it, it's totally exciting!