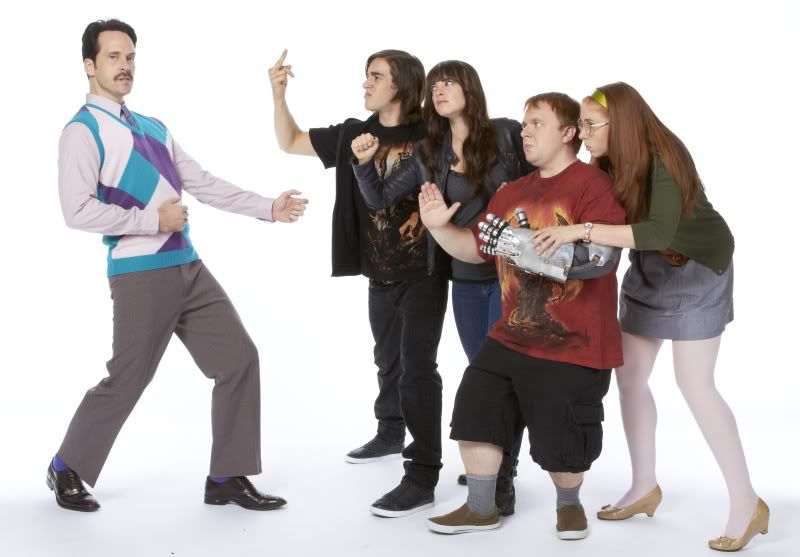 Image: Chris Leavins as Atticus, Alex House as Todd Smith, Maggie Castle as Jenny Kolinsky, Bill Turnbull as Curtis Weaver, Melanie Leishman as Hannah B. Williams
From the
Space Facebook Page on April 24, 2012
:
"Todd & The Book of Pure Evil will not return for a third season on SPACE. SPACE remains very proud of this production and looks forward to building on the creative relationships developed through the series. SPACE is looking forward to additional upcoming original productions, including Primeval: New World."
Now, on first read I interpreted that as Todd and the Book of Pure Evil is done for, especially when reading elsewhere like Playback has also
reported on the cancellation
of Todd and the Book of Pure Evil, but a careful read actually indicated it's just not returning on SPACE. It could go somewhere else. I wonder if it will!
I really do hope Todd and the Book of Pure Evil does find a new home. It's not a show that Suzie & I regularly talk about as it's not quite to our taste as it's pretty clear they are going for a young, male audience. But I do love that it's Canadian, and the commercials always make me laugh. And I will admit that I have on occasion watched it and giggled. A lot.