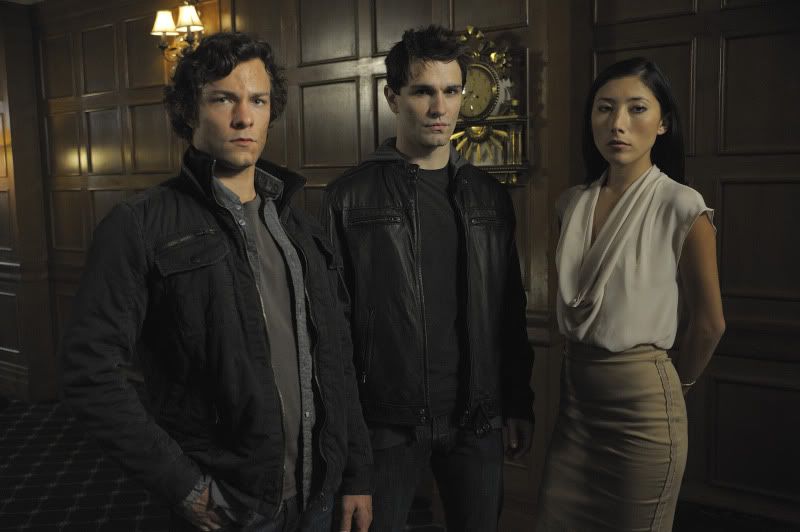 Image From: Episode 8 - I've Got You Under Your Skin (Henry, Aidan and Suren)
We are sooooo close to finale time with our Boston (cough*Montreal*cough) supernatural roommates, therefore this weeks pick is:
Being Human (North American) Season 2 Almost-Finale * (Episode 12)
Monday April 2, 2012 at 10pm EST on
Space
We are just on the edge of the Season 2 finale, and regular Hexed listeners will know that Suzie & I have had some challenges with this season but as they rev up for end of the season I'm getting won back over (again!). I'll have to see if Suzie feels the same when we discuss the latest episode later this week!
Also Awesome This Week:
Get freaked out this Easter with Space's
Paranormal Easter Weekend Marathon
, with the spookiest of paranormal films including Paranormal Activity, Poltergeist & The Blair Witch Project plus a marathon of the show Paranormal Witness. That's a bucketload of Paranormal! Runs Saturday April 7 - Sunday April 8, 2012 (check your
local listings
).
It's a pretty quiet week this week, looks like most show are taking time for off (for Easter, perhaps?) but we get a new episode of Fringe this week, however almost all other shows are off for a week or two. Maybe I'll finally catch up on some sleep!
* It was really hard not to use the word penultimate, even though it's technically correct, it's also just a crazy word to use. For the curious, it
means next-to-last
.