Vampires, Zombies, Superheros and Creatures galore!! It's a busy week of show premieres with Beauty and the Beast & Arrow debuting, as well as the return of The Vampire Diaries and The Walking Dead. With so many amazing shows returning and new hopefuls starting, we can't help but includes so many of them as the
Paranormal Pick(s) of the Week
.
With so many shows on now I was happy to see a healthy amount of repeats, especially for Vampire Diaries & Arrow which have repeat airings early on Friday nights on
MuchMusic
. That's smart programming. We also have some Falling Skies making it's Canadian debut and True Blood Season 4 beginning on Space. Plus, scary movies The following corresponds to Canadian air dates, but please remember to always
check your local listings
.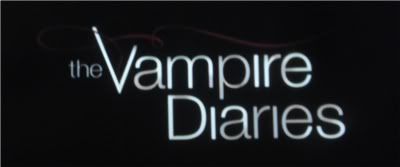 The Vampire Diaries - Season 4 Premiere
Thursday October 11, 2012 at 8pm on
CTV
Repeat airing Fridays at 8pm on
MuchMusic
The Vampire Diaries holds the honour of being a show that we've talked about since our very first podcast when Vampire Diaries was still in its first season. Although we can harp on it being jammed packed with so much content it's hard to catch everything, and it's certainly gotten harsher over the years, but we still catch it every week (just tone down the torture, would ya?). The series is a spin off from the books by L.J. Smith and follows a human girl who has the same appearance of who stole the hearts of a duo of vampire brothers. Lots of supernatural content of many ilks: high school drama, historical flashbacks, lots of romances and bucket loads of social events the show has won over a very dedicated fan base. See
podcasts & posts discussing Vampire Diaries here
.

The Walking Dead - Season 3 Premiere
Sunday October 14, 2012 at 9pm on
AMC
If you need to catch up or want to dive into The Walking Dead for the first time, AMC is re-airing the entire series up until the Season 3 premiere. See Season 1 on Saturday October 13, 2012 starting from 10am; Season 2 re-airs as of Saturday October 13, 2012 at 4:53pm as well as Sunday October 14, 2012 6:51am.
We only check in on this one occasionally and we've both had strong feelings in both directions on this on, although we both came to enjoy it more in Season 2. Who knows, maybe it will get added to this years talking roster! See all
podcasts and posts where we've discussed The Walking Dead here
.

Arrow - Series Premiere
Wednesday October 10, 2012 at 8pm on
CTV two
Repeat airing Fridays at 8pm on
MuchMusic
Arrow is a new CW series is a "modern retelling of the story of DC Comics character Green Arrow." starring Stephen Amell (Heartland, Private Practice), Colin Donnell, Katie Cassidy (S3 Ruby on
Supernatural
), David Ramsey, Willa Holland, with Susanna Thompson and Paul Blackthorne (
The Gates
, The Dresdin Files, The River). I know this is one of my most anticipated new series of the fall 2012 season, and Suzie & I will be sure to chat about it on the podcast. See all
podcasts and posts where we've discussed Arrow so far here
.

Beauty and the Beast - Series Premiere
Thursday October 11, 2012 at 9pm on
Showcase
Repeats Friday at 6pm on
Showcase
Another CW series, and it won out over the 2 Beauty and the Beast series between The CW and ABC. This one is "loosely based on the 1980s CBS series starring Linda Hamilton, Beauty And The Beast is a modern-day romantic love story with a procedural twist." and stars Kristin Kreuk (Smallville) and Jay Ryan (Terra Nova). I'm a little more skeptical of this one, and keep trying not to hold the fact that it's taking the timeslot of Secret Circle, but a strong female protagonist and the nouveau gothic vibe to it, I definitely want to check it out. I'm sure we will chat about it on Hexed, and you cans see all podcasts and posts where we've discussed
Beauty and the Beast so far here
.
Also Awesome Picks:
Falling Skies - Season 1 Begins on Space Monday October 8, 2012 at 9PM. If we weren't over a year behind on Falling Skies, this would TOTALLY be my #1 pick this week. I'm super exciting that it will finally begin to air here in Canada.

True Blood - Season 4 Begins on Space Sunday October 14, 2012 at 10pm ET; although it first aired on HBO Canada last summer, if you haven't seen Season 4 now you can catch up on Space (I might do this myself as I'm very behind on my True Blood viewing!).
Haunted Thanksgiving on Space Thanksgiving Monday October 8, 2012, will air: THE HAUNTING OF MOLLY HARTLEY, DARK WATER, THE VILLAGE,THE MIST, 1408, and PARANORMAL ACTIVITY from 6AM to 9PM.
Haunted House Movies on TCM CanadaWednesday October 10, 2012 - TCM is airing an awesome line of creepy movies including one of my favourite movies and scary haunted house movie The Haunting, plus The Haunting of Hill House, the Uninvited and more into the wee hours of the night. Looks like an awesome selection. See schedule here.
Stephen King films on AMC Canada Thursday October 11, 2012 & Friday October 12, 2012- Talk about an amazing line up from The Dead Zone, The Graveyard Shift, Thinner Christine, Cujo, Pet Sematary & Pet Sematary II. See schedule here.