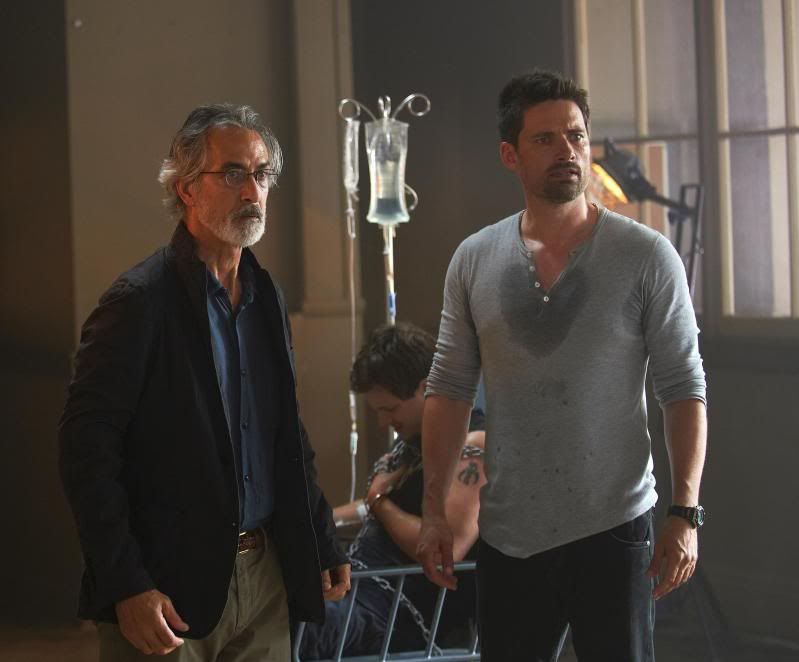 Image from Alphas: Episode 12 Need to Know
Hey Folks,
If you, like me, anxiously were awaiting the airing of the
season 2 finale on of Alphas
on
Space
last night and were perplexed and confused and seeing last weeks episode on instead, I have some good news for you. Space will be airing the Season 2 Finale on this Wednesday October 24, 2012 at 9pm ET/6pm PT or
you can watch it online
.
Here are the details from the
Space Facebook Page
:
"We're really sorry, due to a technical error the Alphas season finale did not air last night.
Watch it online now (
http://bit.ly/TQdPuG
) or on SPACE tomorrow night at 9e/6p.
We apologize again for this mishap."
I was really sad the finale wasn't on, but I'm really happy that
Space
came through and will be airing the finale so soon in addition to having it available online. Now, we just have to make sure we don't inadvertently hear others talking about it!