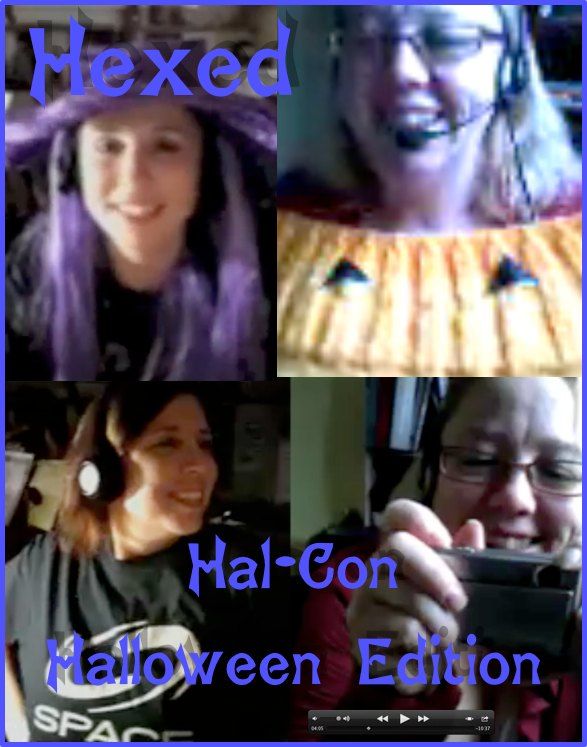 Suzie's Back from Hal-Con 2012 and shares the awesomeness of the experience (see more coverage of the con here), we also check in on several shows including The Walking Dead Season 3 So Far, the season 2 finale of Alphas and recent episodes of Paranormal Witness (including the Season 2 finale!). All that and Halloween and Hal-Con goodness to boot!
Suzie and Reg (as Khan) with John Rhys-Davies (WOW!)
We'll be back next week to check in on more of our regs of Supernatural, Grimm and Haven. Please bear with us as we spread the awesome out over time.
Time Coding
0:00 - 1:41 Intro
1:41 - 6:45 News
6:45 - 45:00 HalCon 2012!!
45:00 - 1:03:30 The Walking Dead Season 3 so far Ep 1 - 3 Seed, Sick and Walk with Me
1:03:30 - 1:19:55 Paranormal Witness S2 Ep 11 and 12 The Hollywood Sign Haunting/The Good Skeleton and The Tenants (S2 finale)
1:19:55 - 1:27:00 Alphas Season 2 Ep 13 (finale) God's Eye
1:27:00 Outro
Suzie's Hal-Con Coverage
Overall Coverage
Q and A's
Workshops and Seminars
Vendors and Events
More Hexed Show Notes