Image from Alphas: Episode 12 Need to Know
We have a lot of finales this week and I did find it a bit hard to choose considering last weeks Alphas was so brutal, but I hope they finale with (or actually, preferable without) a bang. This science fiction summer series has been quite a treat the last two years, and I hope we are in for more next year as well. Either way, this weeks
Paranormal Pick of the Week
is:
Alphas Season 2 Finale
Monday October 22, 2012 at 10pm ET on
Space
UPDATE:
As the Finale didn't air at the timeslot due to a technical error, it will be broadcasted Wed Oct 24, 2012 at 9pm ET/6pm PT as well as being available online. See more details here.
Will it all come together? Will it all fall apart? Either way it feels like there is no going back as these humans with very specific abilities beyond the range of normal human capabilities go deeper and darker into destruction. How will it all go down? Tonight we will find out!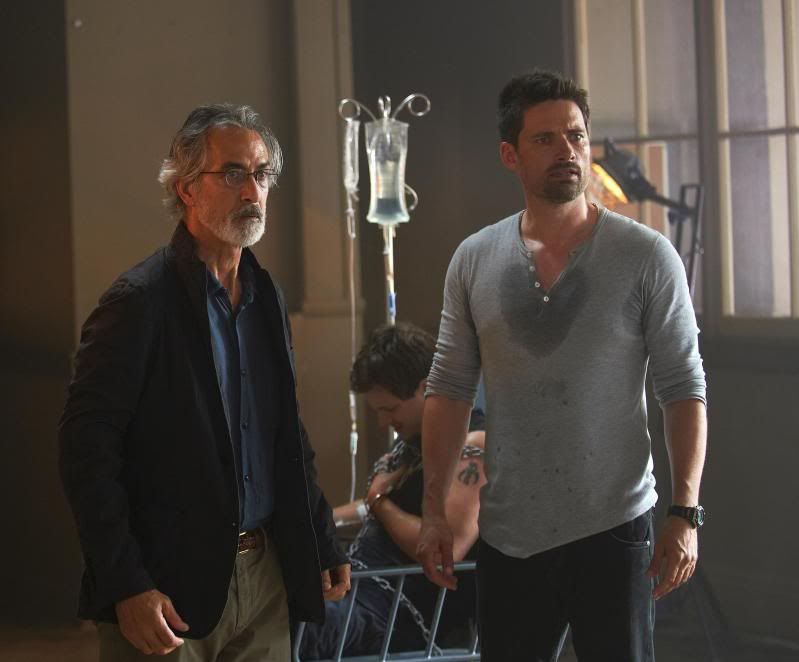 Image from Alphas: Episode 12 Need to Know
Also Awesome: