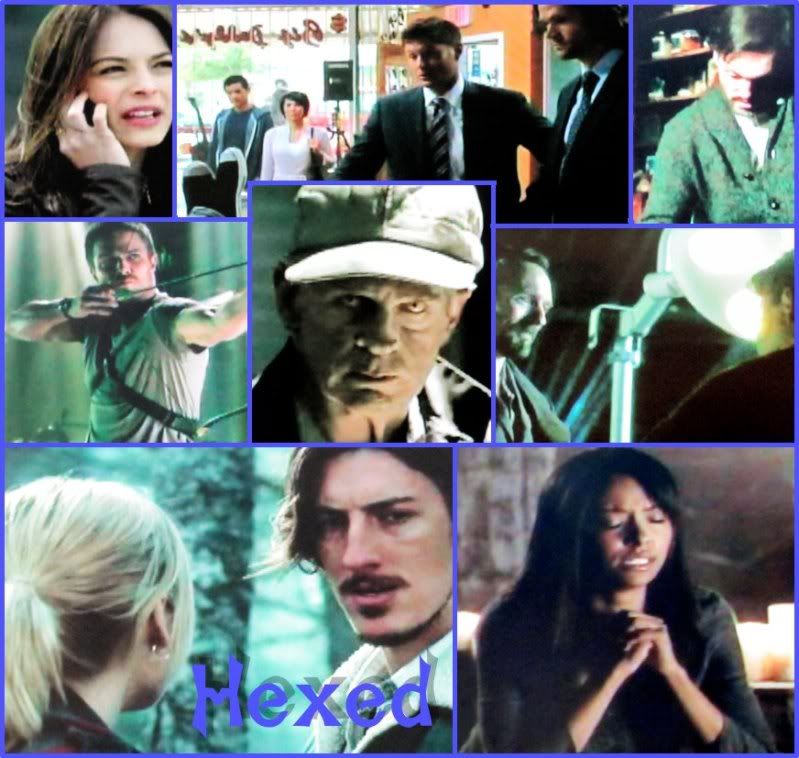 It's another epic week at Hexed as we take on the series premieres of Arrow and Beauty and the Beast, series 4 premiere of Vampire Diaries, have in depth discussions on Haven (including loving up Eric Balfour's performance this week), Grimm check in on Supernatural and Alphas. We also check in on Bedlam and Suzie clarifies some of the questions we had about how season 1 ended and the transition to season 2. Up last we chat with huge enthusiasm of the most recent episode of Paranormal Witness which has continued to wow us with amazing storytelling and compelling encounters.
We'll also decided not to chat Fringe right now as we aren't super connecting with this final season.
We'll be back next week to chat our regs and are hoping to do a 2-n-1 update for the beginning of season 3 of The Walking Dead.

Show Notes

Time Coding
0:00 - 1:45 Intro
1:45 - 17:30 News
17:30 - 30:23 Arrow Series Premiere S1 Ep 1 Pilot
30:23 - 38:50 Beauty and the Beast Series Premiere S1 Ep 1 Pilot
38:50 - 52:30 Haven S3 Ep 3 The Farmer
52:30 - 1:01:45 Grimm S2 Ep 7 The Bottle Imp
1:01:45 - 1:13:00 Vampire Diaries Season Premiere S4 Ep 1 Growing Pains
1:13:00 - 1:23:30 Supernatural S8 Ep 2 What's Up, Tiger Mommy?
1:23:30 - 1:33:50 Alphas Season 2 Ep 12 Need to Know
1:33:50 - 1:40:48 Bedlam Season S2 Ep 2 Pool of Tears & General Discussion
1:40:48 - 1:49:40 Paranormal Witness S2 Ep 10 The Cabin; Ghost in the Garden
1:49:40 - 1:51:40 Outro

Subscribe in a reader

Hexed: Sisterhood of the Supernatural All Supernatural TV. All the Time.