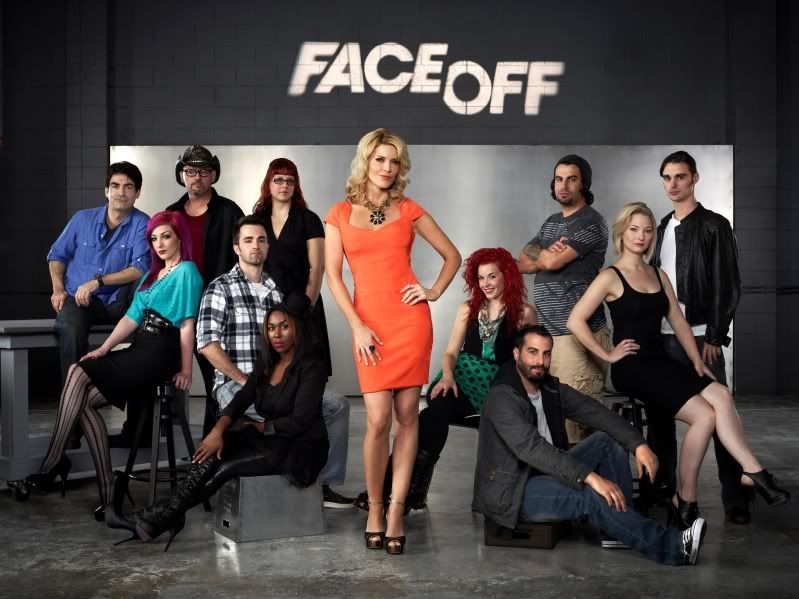 Image: Face Off Season 3 Contestants with Host McKenzie Westmore
I tried to pick this week but had to go with a tie. We have two extremely exciting shows this week, one beginning and one finale-ing, and I couldn't decide so I decided to spread the love for both Primeval: New World and Face Off. Here they are, this weeks
Paranormal Picks of the Week
:
Face Off - Season 3 Finale (2 Evening Event!)
Tuesday October 30, 2012 at 9pm ET on
Space
Wednesday October 31, 2012 at 10pm ET on
Space
- Live Finale
It all comes down to this! From many contestants down to the final three make up artists to determine who will win Season 3 of
Face Off.
It's been a wild season spanning so many awesome genres and mediums explored and the gorgeous and gruesome make ups come to life through the challenges. To be honest, they've covered so much ground I'm totally stumped at what they will be throwing at them for the finale! Let's hope it's a good surprize, and I am sure it will be as the season has been spectacular. Temember, it's a 2-night event with the finale live on Halloween. Be ready!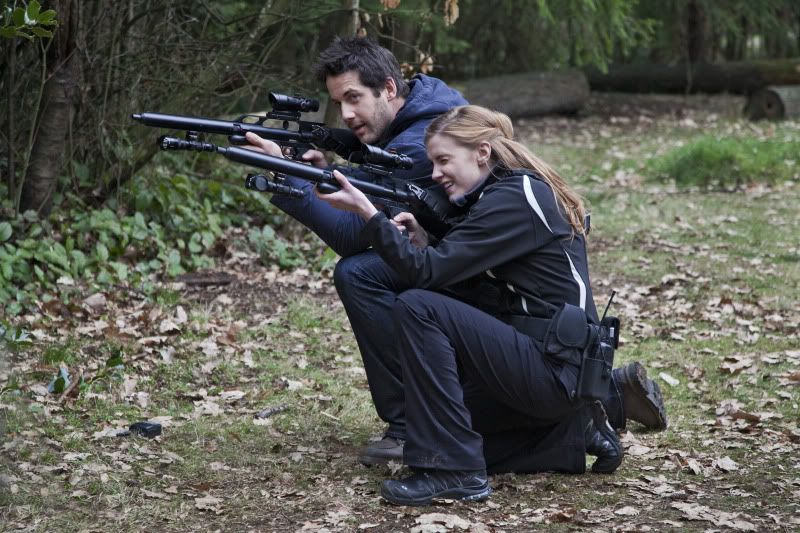 Image: Episode 1 The New World, Evan Cross (Niall Matter) and Dylan Weird (Sara Canning)
Primeval: New World - Series Premiere
Monday October 29, 2012 at 10pm ET / 7pm PT on
Space
We've been looking forward to
Primeval: New World for a while now
, this spin off of the British show is set in Vancouver and stars Niall Matter (Eureka) and Sara Canning (Aunt Jenna from The Vampire Diaries) and has an 13 episode run. Word is that you can jump right into New World without previous Primeval knowledge, but I took up the challenge of watching the original series all throughout October thanks to the marathons on Space, and wow, I had no idea how much I would love it. now I'm even MORE excited for New World. Bring on the dinosaurs!
You can check out more over at the shiny new
Primeval: New World website
and see the trailer below (on the shiny new
Space YouTube Channel
or the shiny new
Primeval: New World
channel. Wow, that's a lot of shiny....). And for our American friends, remember
you will be getting this show in 2013 thanks to SyFy
.