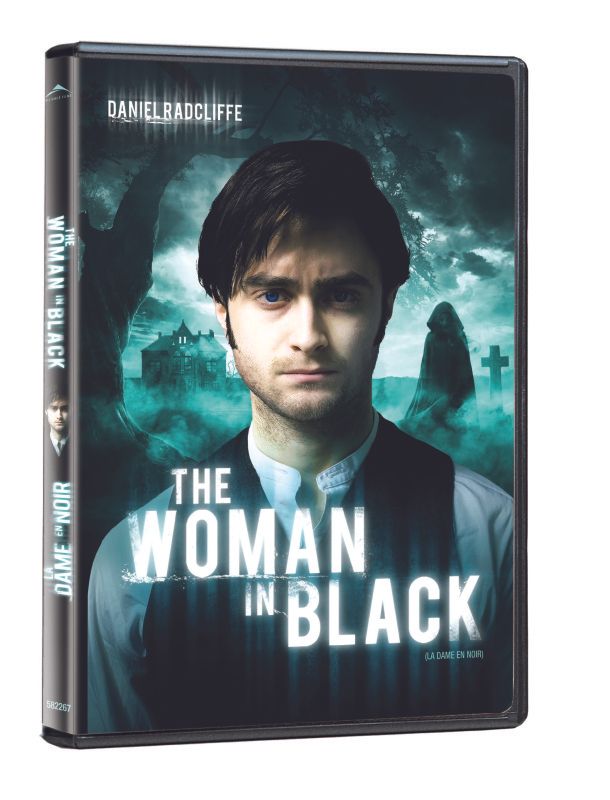 Images: THE RIVER: THE COMPLETE FIRST SEASON (©2012 ABC Studios. All Rights Reserved); The Woman in Black (Courtesy of Alliance Films)
With the summer season of shows starting to premiere it means it's time for their previous season to start hitting DVD and BluRay and that means this week we get not only summer show Teen Wolf on DVD but also the looks like only 1-season The River as well. As a special treat for spooky fans we are also getting the film The Woman in Black on DVD and Blu-Ray. It's a good time to be a fan of the supernatural! Here are more details:
Paranormal DVD/BluRay Releases May 22, 2012:
Teen Wolf: Season 1

We really the first season of this summer werewolf TV series starring Tyler Pose

y, Dylan O'Brien, Colton Haynes and Crystal Reed. It uses the premise of the 80's Michael J. Fox film of a teenage werewolf but updates it to current day and keeps the teen angst, comedy and uses the supernatural elements very well. We chatted about each and every episodes of the first season here and did an episode-by-episode rundown of season 1 here.

The River Complete Season First Season

from the folks that brought us the creepy Paranormal Activity we get this creepy drama with a strong POV and found footage feel as a family looks for their lost-in-the-wilderness wilderness documentary father. We only chatted about this one occasionally, I know it only dropped of my viewing schedule when it became harder to find exactly *when* it was on. I would love to re-visit the series on DVD. The DVD includes 8 episodes, 13 deleted scenes, a behind-the-scenes look and the series and audio commentaries on season opener Magus and closer Row, Row, Row Your Boat (344 minutes).


The Woman in Black

Supernatural Film Pick! It was actually a Movie Movie Book to Film Club back in October 2011 and was released in February 2012. The film stars Daniel Radcliffe (of the Harry Potter series) as a young lawyer to settle the affairs of a woman who has passed. The art direction are setting are spectacular but I thought they went for too consistently melancholy tone and made some serious changes from the book. Still, it's a must-see for the supernatural film fan.