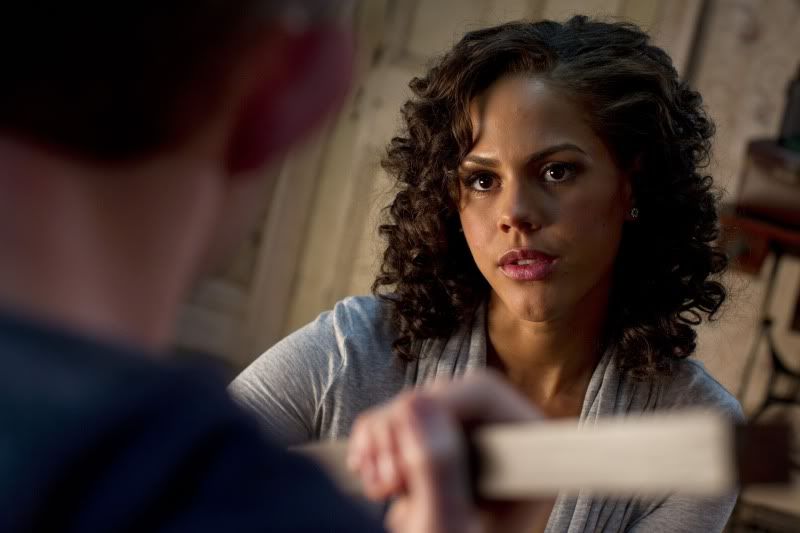 Image: Annie (Lenora Crichlow) in Being Human UK Season 4
Being Human Season UK 4 Marathon!
Sunday May 13, 2012 from 11AM - 9PM EST on
Space
I'm so excited to share that
Space
has this awesome treat for
Being Human UK
with a
Season 4 Marathon
where you can re-live each and every episode from season (or series) 4, all day long starting at 11AM EST.
I think it's fair to say that both Suzie & I had very STRONG reactions to Being Human (UK) Season/Series 4. Listen to our spoiler-free
pre-Season
4 mini-chat for more on that, and I will admit to being happy to sticking in through and watching the entire season. In that way, I think it's actually great to marathon it all in one go to limit the desire to throw things at the TV. That might sound like a back-handed compliment, and maybe it is but the important part is that it IS a compliment - the show is quite amazing and continues to impress with it's blend of human, humanity and darkness on the supernatural side of the tracks.
Hexed: Sisterhood of the Supernatural on Being Human UK: Season 4
Suzie & I have watched and chatted our way through every episode of Being Human UK since Season 3 (see
season 3 archives here
), and have watched the series from the very beginning. See
podcasts & posts discussing Being Human (UK) here
.