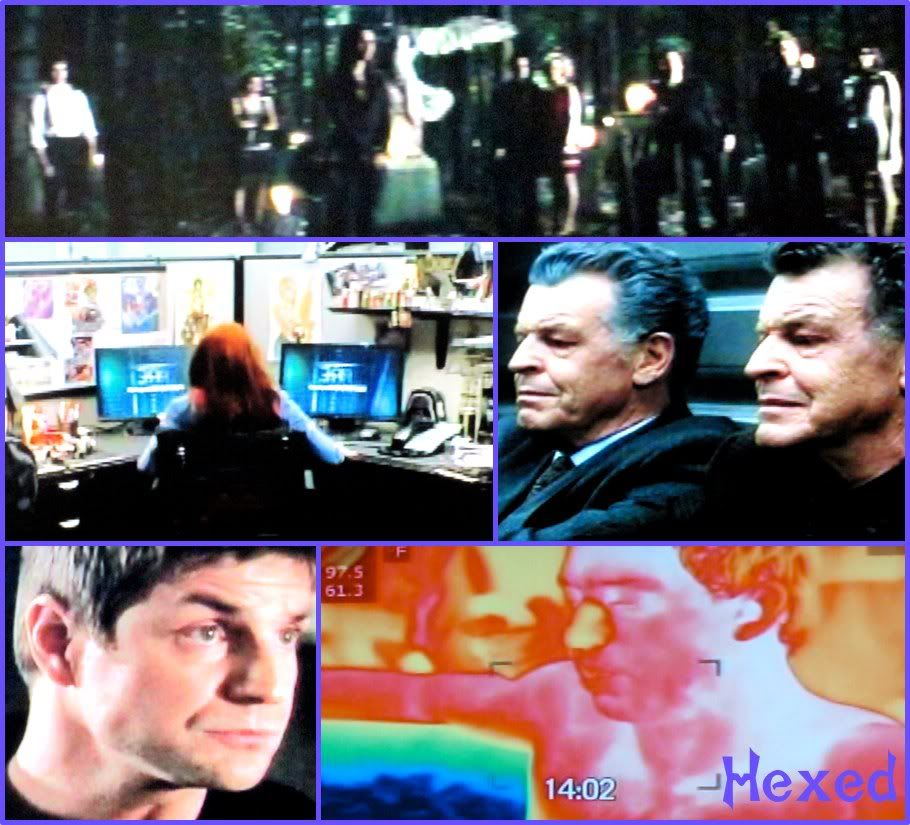 As we are back to a more relaxed pace this week we also chit chat our way through news including a few premiere dates, things that have caught our eye and a new feature on the site.
We hope you enjoy the cast & we'll be back next week with more paranormal TV including a who whack of penultimate episodes of our shows.
0:00 - 1:20 Intro
1:20 - 10:36 News
10:36 - 24:35 Secret Circle S1 Ep 20 Traitor
24:35 - 38:00 Vampire Diaries S3 Ep 20 Do Not Go Gentle
38:00 - 56:30 Supernatural S7 Ep 20 The Girl with the Dungeon and Dragons Tattoo
56:30 - 1:10:45 Fringe S4 Ep 20 World's Apart
1:10:45 - 1:31:00 Fact or Faked: Paranormal Files S2C/3 Ep 1 The Grim Sleeper; The Real Mr. Freeze
1:31:00 - 1:34:30 The Raven chatter & what's on this week
1:34:30 - 1:35:32 Outro
Show Notes
Subscribe to Hexed via
or
iTunes
.
The Fine Print (spoiler notations)
We talk about the shows in depth, so please watch first and then listen. We don't look ahead or watch trailers, teasers, look at casting info, so any predictions and commentary are from our own minds.
Visit Hexed: Sisterhood of the Supernatural
online at http://hexedpodcast.blogspot.com to see show notes, polls and paranormal TV news.
Hexed: Sisterhood of the Supernatural
All Supernatural TV. All the Time.