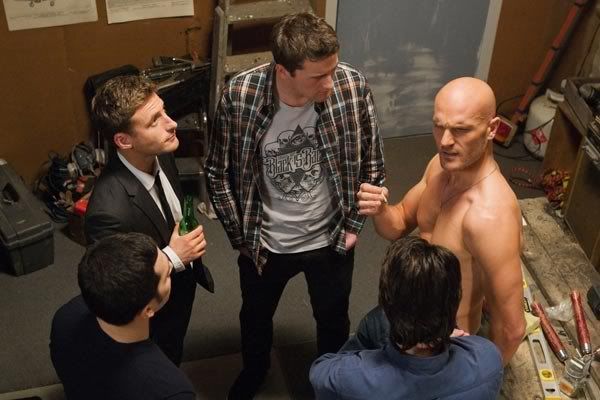 Image: The Brothers and Olaf from The Almighty Johnsons
Have no fear, The Almighty Johnsons are here! Well almost, they will be
coming to Space July 2012
. This is new to us but it's actually a New Zealand series that's already in it's second season. Here's the series description from the media release:
"THE ALMIGHT JOHNSONS is a new South Pacific Pictures comedy-drama series about four brothers, raised in Heartland New Zealand, who also happen to be the living incarnations of Norse Gods. Each of the Johnson boys, Anders, Mike, Axl an Ty, has their own powers; it's just that their powers aren't that powerful. Well, not yet - but that could all change soon."
You had me at New Zealand + Norse Gods. Sounds awesome, although from the trailer below it looks pretty guy-centred for audiences, but I'm still easily going to give it a shot. For the spoiler sensitive, you might to keep the trigger on the pause button as it shows a lot of the show.
Who says there is nothing to watch in the summer?
See more about
The ALmighty Johnsons at their official website
and
IMDb Page
, and again for the spoiler-sensitive the show is in it's second season so could stumble on future stuff-to-us. You can also check out the shows
Wikipedia Page
.
The Almighty Johnsons begins airing on
Space
in July 2012.