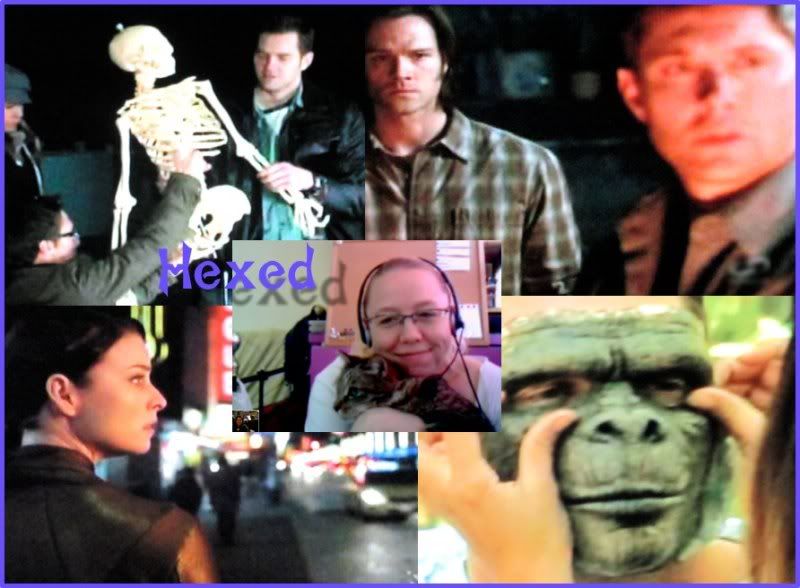 We're back! Thanks for your patience during our mini-hiatus in between fall/winter and transition to summer TV. We've got a great podcast for our listeners this week filled with exciting news and discussing the Season 7 Finale of Supernatural, Series Premiere of Continuum and 2 episodes of Fact or Faked: Paranormal Files.
We'll be back next week to keep chatting up the awesome new Canadian show Continuum airing on Showcase, as well as the mid-season finale of Fact or Faked: Paranormal Files, which will thankfully continue to air on Space all though June! And we *may* even squeeze in chatting about the Teen Wolf Season 2 premiere too! Howl!
Show Notes
Time Coding
0:00 - 1:50 Intro
1:50 - 17:50 News
17:50 - 33:45 Supernatural S7 Ep 23 (finale) Survival of the Fittest
33:45 - 50:00 Fact or Faked: Paranormal Files S2C/3 Ep 4 & 5 Pride House Specter/Bluegrass Bigfoot and Battleship UFO
50:00 - 1:10:50 Continuum S1 Ep1 A Stitch in Time
1:10:50 - 1:23:45 Fall Paranormal TV Preview
1:23:45 - 1:26:15 Outro
The Fine Print (spoiler notations)
We talk about the shows in depth, so please watch first and then listen. We don't look ahead or watch trailers, teasers, look at casting info, so any predictions and commentary are from our own minds.
"Visit Hexed: Sisterhood of the Supernatural
online at http://hexedpodcast.blogspot.com to see show notes, polls and paranormal TV news.
Hexed: Sisterhood of the Supernatural
All Supernatural TV. All the Time."