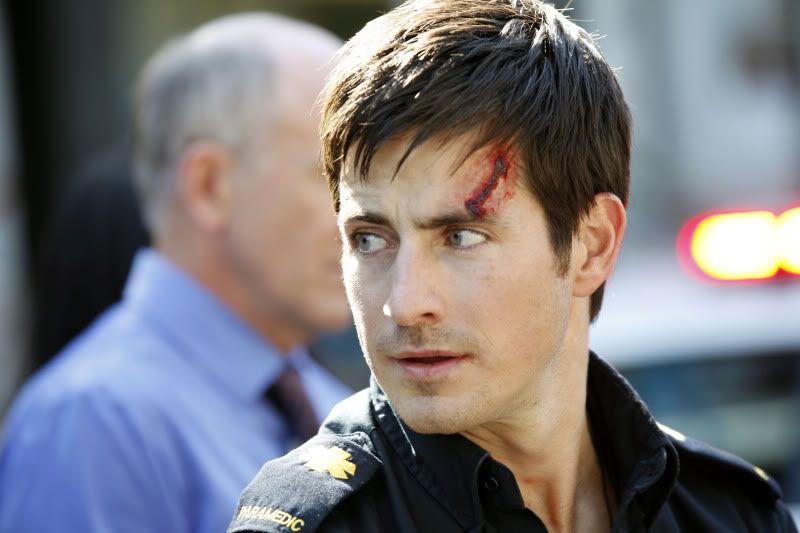 Image from The Listener 'The Bank Job SEASON PREMIERE airs Wednesday, May 30 at 10 p.m. ET/PT on CTV
Us Canucks like to get a jump start with the summer season, and we've already had Continuum debut last week and now this week a familiar telepath is returning for season 3. That means this weeks
Paranormal Pick of the Week
is:

The Listener Season 3
Premiere
Wednesday May 30, 2012 at 10PM ET/PT on CTV
We've only dived into The Listener chat occasionally, but it's great to see it's season 3 is clearly in effect and heading it's way to be enjoyed this week. It looks like they are playing down some of the paranormal elements in favour of trying out for a more 'normal' life for the lead character Toby. I wonder who that will work out. he is shying away from both of those descriptors. Interesting choice. I wonder how it will all play out. See all
podcasts and posts where we've discussed The Listener here
.
Also awesome:
Fact or Faked: Paranormal Files

has a new episode this Wednesday May 30, 2012 at 10pmET on Space, and I thought this was going to be the Season 2C/3 Finale but low and behold we are going to continue to get new episodes in June on Space with season 2D/3. I'm so excited! And if you've missed any episodes of season 2C/3, there are having a marathon on Space on Sunday June 3, 2012 from 3pm - 9pm ET.

Continuum Continues!

It's so exciting to see fantastic new TV in the summer, and the fact that it's Canadian and science fiction makes it all the more awesome. The premiere episode of this time travel/crime/conspiracy science fiction show was very interesting and I can't wait to chat about it with Suzie on the podcast this week. If you missed it, catch encore presentation of the first episode on Showcase Thursday May 31, 2012 at 6PM or 9PM EST on Showcase (check your local listings); or watch online here at the Showcase website. We'll get a new episode next Sunday June 3, 2012 at it's regular timeslot of

9pm ET/PT

on Showcase.