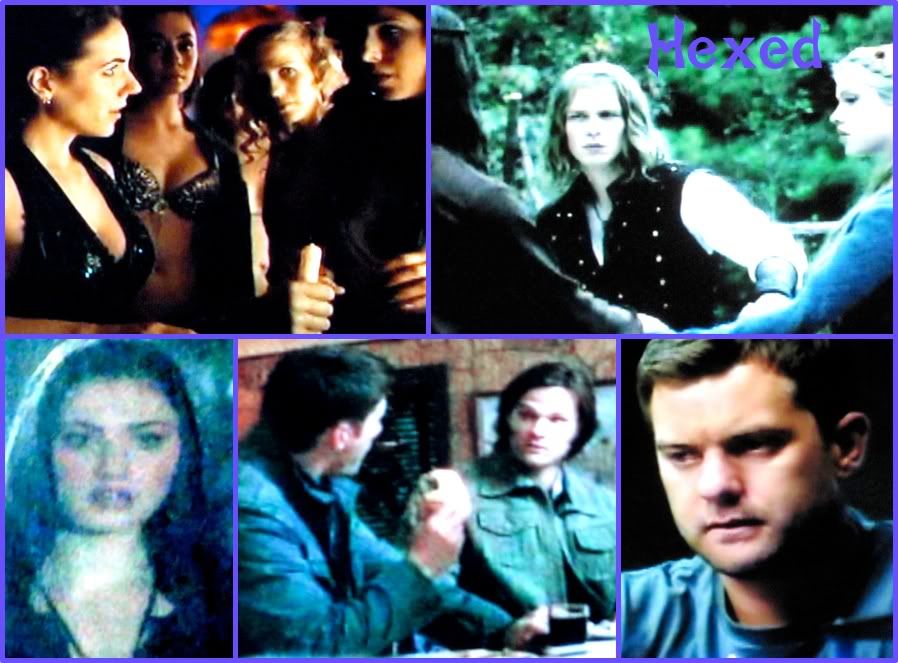 On this weeks episode of Hexed Suzie and Shannon catch up with 2 episodes of Lost Girl plus chat all recent episodes of Secret Circle, Vampire Diaries, Fringe & Supernatural. We also check in on some new shows and film chat about Paranormal Activity 3, The Three Musketeers and check in before Suzie heads out to Hal-Con!
Everything is new again this week so we'll be back chatting about all the paranormal TV goodness next week and chat about Suzie's trip to Hal-Con! Then we'll be hitting the sliding scale of different hiatuses so keep checking you TV guide for what's on, what's new, and what we will wait for upon it's return (see list below).
Show Notes
0:00 - 0:45: Intro
0:45 - 21:00: News
21:00 - 33:08: Quick check in on: Once Upon a Time, Grimm, Walking Dead, Bedlam, American Horror Story
33:08 -52:06: Lost Girl S2 Ep 6 & 7 It's Better to Burn Out Than Fae Away and Fae Gone Wild
52:06 - 1:08:40: Secret Circle S1 Ep 8 Beneath
1:08:40 - 1:26:50: Vampire Diaries S3 Ep 8 Ordinary People
1:26:50 - 1:48:00: Supernatural S7 Ep 6 Slash Fiction
1:48:00 - 2:05:00: Fringe S4 Ep5 Novation
2:05:00 - 2:07:30: Outro
Hiatus-ness
Secret Circle & Vampire Diaries are new November 10, 2011 and then on hiatus until Jan 5 2012
Supernatural is new until Friday Dec 2 (but we talk about a week after)
Fringe is new until Nov 18, 2011 is last and then on hiaturs until Jan 13 2012
Lost Girl is all the way up to Dec 18, 2011
Subscribe to Hexed via
or
iTunes
.
Hexed: Sisterhood of the Supernatural
All Supernatural TV. All the Time.
Hexedpodcast.blogspot.com