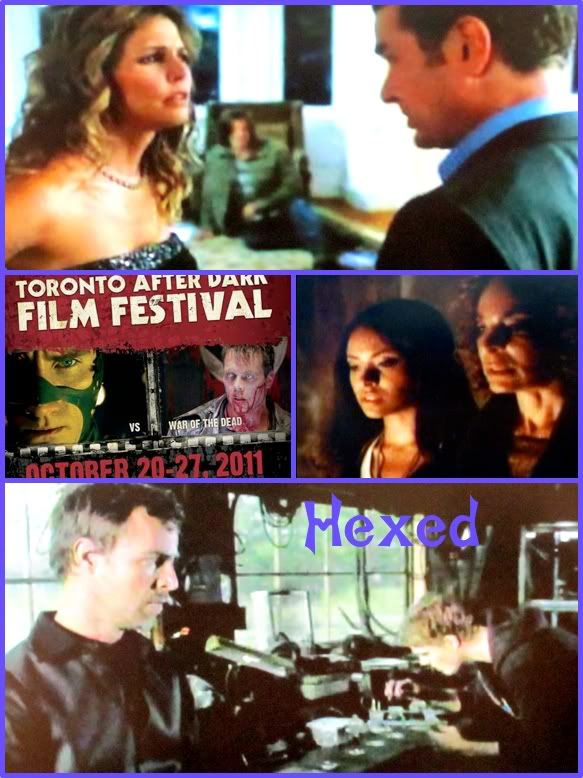 Suzie and Shannon are back from a busy week off in hiatus as we enjoyed family visits, festivalling and Halloween. We catch up with most of our regular shows chatting abut back to back episodes of Secret Circle, Vampire Diaries & Supernatural which all were full of guest star-o-rama. We also do a quick-ish check in on The Walking Dead, Suzie shares thoughts on the debuts of Grimm and Once Upon a Time and Shannon shares about the awesome experience of meeting Michael Biehn & Michael Eklund at Toronto After Dark Film Festival.
We'll catch up on the newest episode of Lost Girl next week and Fringe was inadvertantly not on during out two weeks off. Thankfully both shows are back along with our regs of Secret Circle, Vampire Diaries & Supernatural so next week will be another regular, packed show!
Show Notes:
Time Coding:
0:00 - 0:15: Intro
0:15 - 35:45: Catching up / News
35:45 - 49:10: Quick check in on: Once Upon a Time, Grimm, Walking Dead
49:10 - 1:08:50: Secret Circle S1 Ep6 & 7 - Wake & Masked
1:08:50 - 1:35:50: Vampire Diaries S3 Ep6 & 7 - Smells Like Teen Spirit & Ghost World
1:35:50 - 1:58:30: Supernatural S7 Ep4 & 5 - Defending Your Life & Shut Up, Dr. Phil
1:58:30 - 2:06:35: Outro
Subscribe to Hexed via
or
iTunes
.
Hexed: Sisterhood of the Supernatural
All Supernatural TV. All the Time.
www.hexedpodcast.blogspot.com