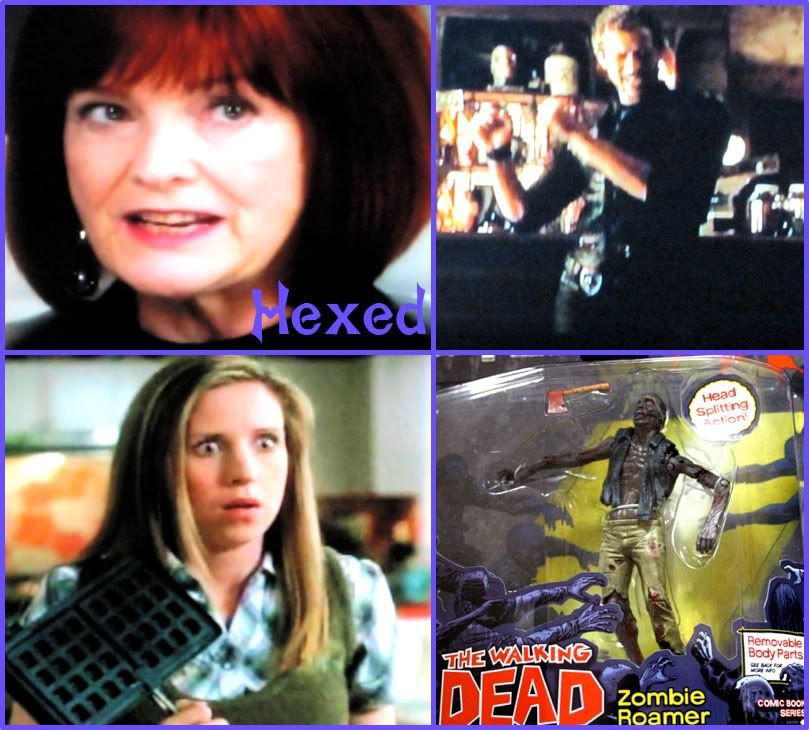 This week on Hexed we are starting to feel the lightness of the season as Suzie's hit with snowmaggeddon and Shannon avoids fire alarms, but real-ness aside we chat our regs that are new with eps of Lost Girl, Supernatural & the pre-holiday hiatus Fringe as well as check in and are unimpressed with American Horror Story plus chat some more shows briefly as well. We are hoping to stay drama-free until next week when we'll be back with more Lost Girl & Supernatural!
Secret Circle & Vampire Diaries extremely likely for review, Supernatural & Ringer not far behind: TV by the numbers
"Reunion Pictures making Out of Time drama for Showcase
TV Shaw Media orders 10 one-hour episodes of a procedural about a futuristic police officer who goes from 2077 to modern-day Vancouver." source: Playback
We chat about Breaking Dawn: Part 1, see Shannon's review here
Time coding:
0:00 - 3:15 Intro
3:15 - 22:15 News
22:15 - 43:15 Quick check in on: American Horror Story, Grimm, Once Upon a Time, Walking Dead, + Breaking Dawn Part 1
43:15 - 1:00:31 Lost Girl S2 Ep 9 Original Skin
1:00:31 - 1:14:55 Supernatural S7 Ep 8 Season 7, Time for a Wedding!
1:14:55 - 1:39:30 Fringe S4 Ep7 Wallflower
1:39:30 - 1:40:50 Outro
Hexed: Sisterhood of the Supernatural
All Supernatural TV. All the Time.
Hexedpodcast.blogspot.com