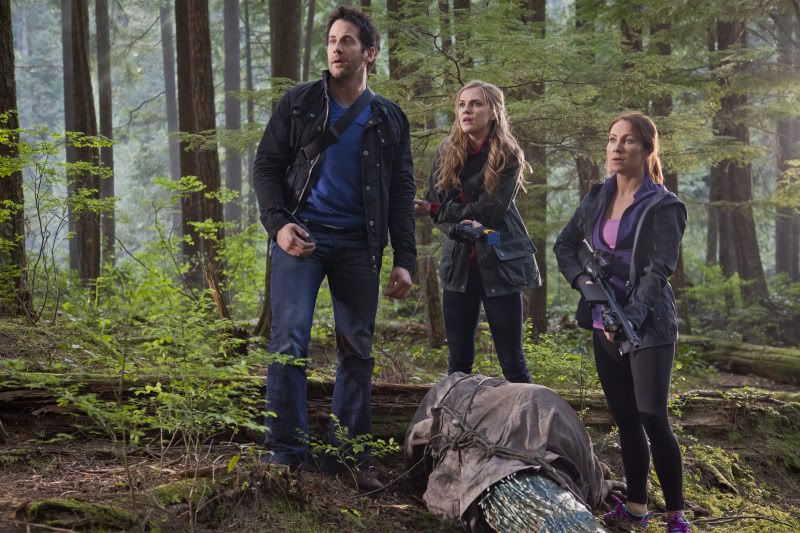 Hot on the heels of the Season 1 finale, the word is out that
Primeval: New World is not being renewed
by Space, and it's noted that the "audience growth throughout the first season was not as strong as hoped, even after a schedule move in January from Monday to Tuesday nights to provide the benefit of a lead-in from established series Face Off".
I'm trying to remember when changing nights helped ratings, especially when Primeval: New World being moved to Tuesdays paired it with Face Off as opposed to following Being Human (North American). The move also freed up Mondays at 10pm giving The Almighty Johnsons it's same timeslot as last summer.
Right now, I'm still using the term 'not renewed' as opposed to 'cancelled' as according to the
Primevel: New World's Facebook Page
their "producers are in talks with other international broadcasters and partners", so there is still hope. I've really enjoyed the series and hope to see it continue, and for our US friends remember the
word is it will still air in SyFy
.
Fingers crossed we will see more dinosaurs in this awesome Vancouver-set show.