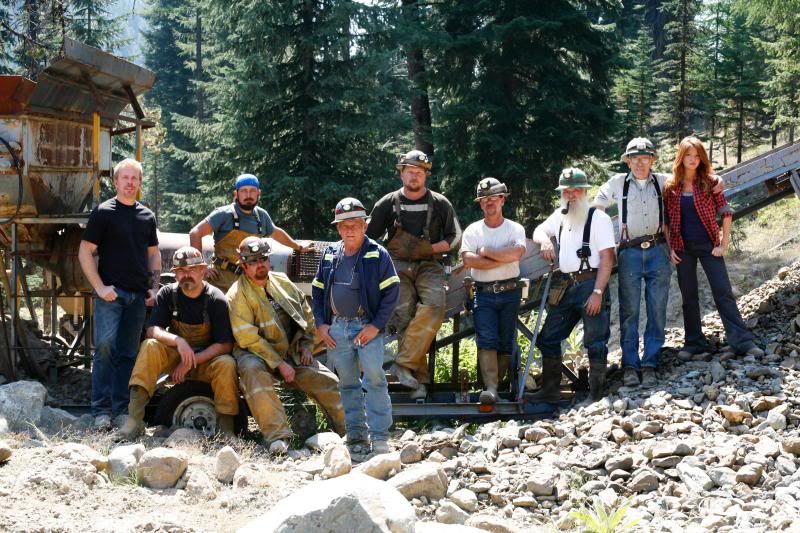 Suzie and I have been absolutely adoring
Ghost Mine
since it's debut 6 weeks ago, and I'm sad to see it already come to it's finally but that's how 6-part series roll! The show has been packed with paranormal intrigue and engaging personal stories of the miners, the investigators and even the residents and history of Sumpter. Here's hoping it will work out well for all! I hope they strike it big in this weeks
Paranormal Pick of the Week
:
Ghost Mine Finale
Wednesday February 20, 2013 at 10pm ET on
Space
Also Awesome:
Primeval: New World Season 1 Finale Tues Feb 19, 2013 at 10pm ET on Space. This Canadian spin off of the British Primeval has been pretty entertaining throughout the first season and I'm very curious to how they will wrap it up. I really hope it will be renewed! Love seeing dinosaurs on TV.
Cult Series Premiere Tues Feb 19, 2013 at 9pm ET on CTV2 and Fri Feb 22, 2013 9pm ET on Space. It's too early to tell if there is any paranormal connection with Cult, but with the cast including Matt Davis (Alaric on Vampire Diaries), Jessica Lucas, Alona Tal (Jo on Supernatural) and Robert Knepper (T-Bag on Prison Break), I absolutely have to check it out and see for myself.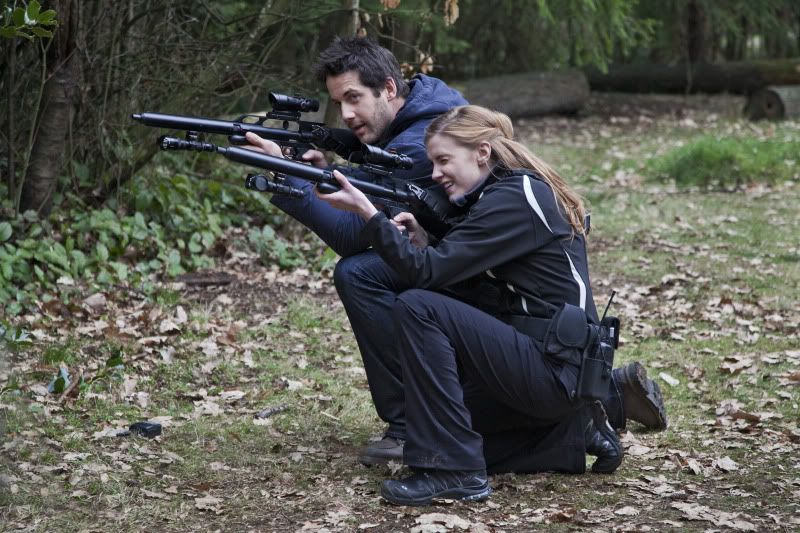 Above: Niall Matter and Sara Canning in Primeval: New World